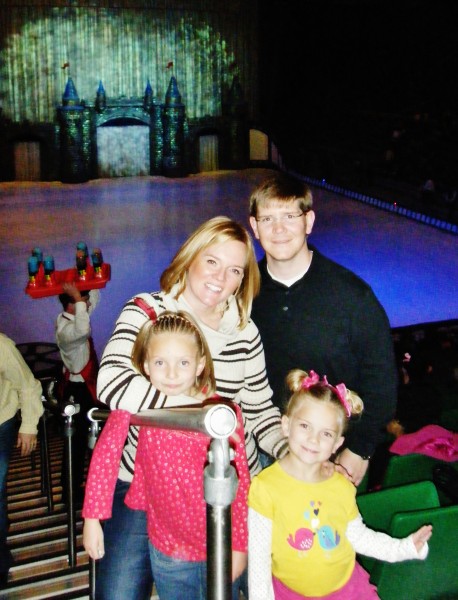 Many of you know I'm ticking fun things off a list.  You should try it, it's really very fun.
I've been working on this list for almost a year now and I've done some things I ordinarily NEVER would have tried. If nothing else, it's added a lot more variety to my life.  If there's one thing it's taught me it's that saying YES is more times than not, the right thing to do.
Life will offer you some exciting chances if you allow it to.  Heck, once life dared me to take in three Chinese Foreign Exchange students for a week.  Saying yes to that one brought us a full week of cultural awareness we'd never have found otherwise.
Well…this week it's #275 we're ticking off the list. We had the chance to see Disney on Ice as it came through town last week.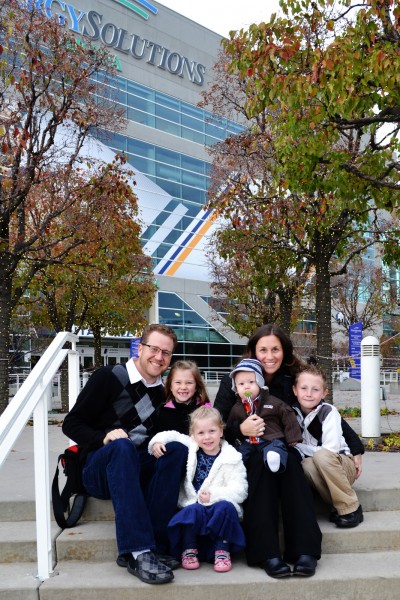 It's something I've wanted to do since I was a child, but never had (or took) the opportunity to do.
If you've been following my blog at all, you know I had the chance to work with the fine folks who help put on the show.  They gave me some tickets for my family and some to give away on my blog.
The lucky winner of the giveaway was the LeBaron family.  Aren't they the cutest! All dressed up and downtown together.  If that's not family bonding, what is?
My own kids could hardly stand the excitement just before the show began.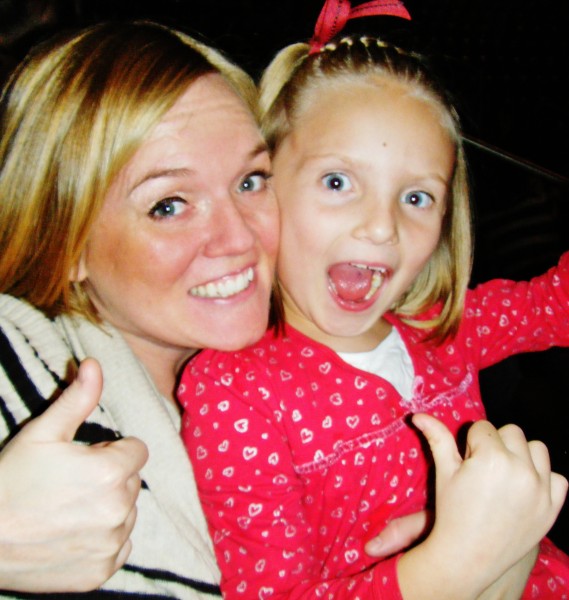 We brought our beloved Auntie Amy along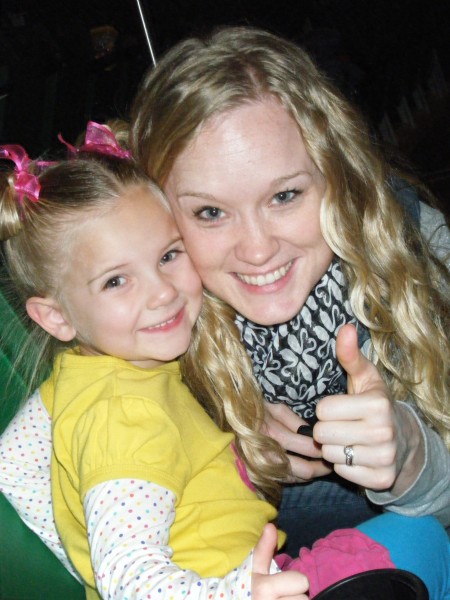 (She's really just a grown up kid) for the show.
You know Disney never disappoints.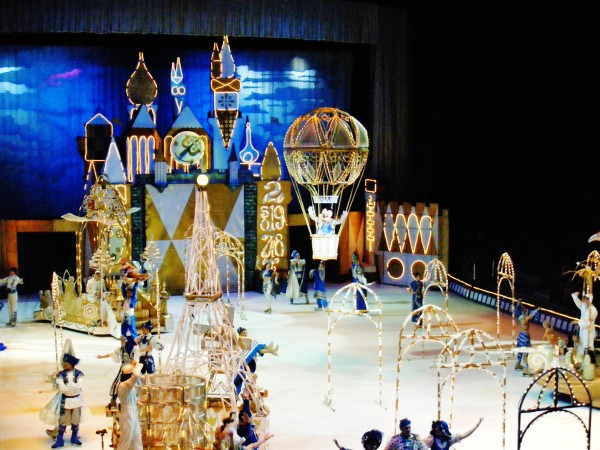 We marveled at the set changes and the costumes and the pyro-technics and the talent level of the skaters.  How a grown-up person wearing a full-on Nemo costume can pull off a double axle is beyond me. I mean, you expect that from Olympic Athletes, but NOT Nemo.
We had a great time being together, watching the show, eating Kettle Corn and loving Disney On Ice.
Related posts: