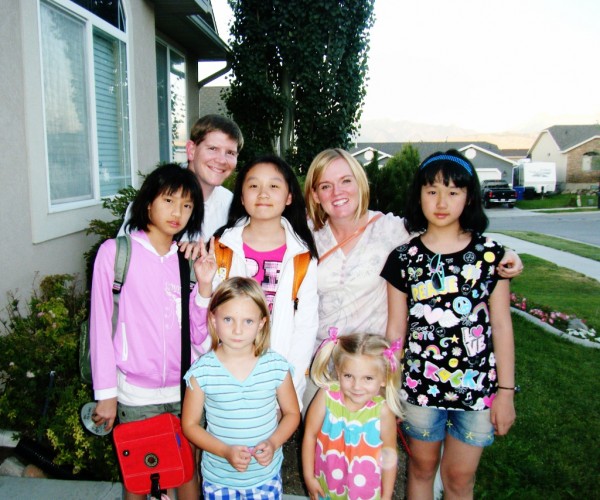 We played host family to three Chinese 11-year-old girls last week. It was week filled with all kinds of ups and downs interesting situations and LOTS of emotion.
I am writing about these girls today and featuring them as my inspirational person(s).  At 10 and 11-years would you have been brave enough as a child to leave your home country to fly across the globe to stay with a family you don't know?
I remember once in 2nd grade our teacher invited us to come to the school at 5:00 a.m. to see Hailey's comment fly by on his telescope.  I was terrified to go.  It was out of my comfort zone to be at the school before the sun rose. I was a real wimp.
These girls were troopers!  They didn't seem homesick at all.  They only called home once or twice.  At the tail end of their week with us "Linda" asked to MSN Video Message her dad in Shanghai.  We gladly accommodated her request and couldn't help but to eavesdrop on the all Chinese conversation.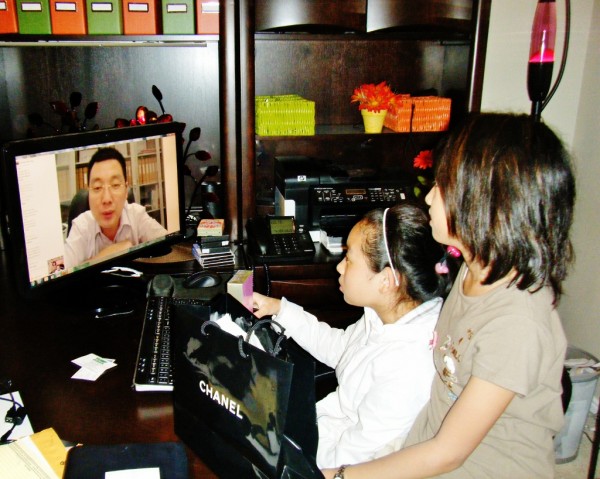 They didn't seem to mind.
I have to hand the bravery award to the parents of these girls.  They must think really highly of all Americans to pass over the reigns of parenthood for a week to strangers.  They had no background information about us.
We had a great week with our girls.  We took them to ride the Alpine Slide at Park City Mountain Resort.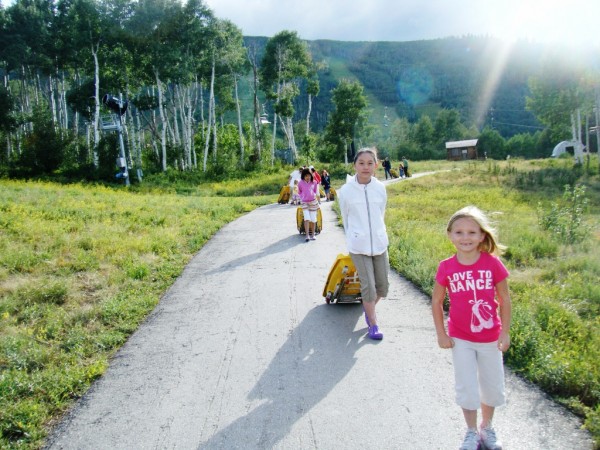 They loved being on the mountain.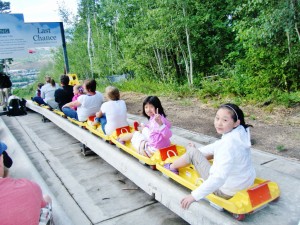 I'm not sure they really knew what to expect.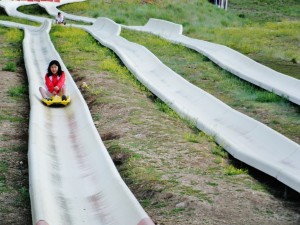 The had a great time sliding and wanted to do it again.
We took them to Chuck-A-Rama where in true buffet fashion they all made themselves sick eating WAY too much food.
Linda wrapped up her meal with a bowl of soup and ice cream.
I can't believe how much meat Sinyu ate. It was basically all she had on her plate.  She didn't even load up on margarine like I thought she would.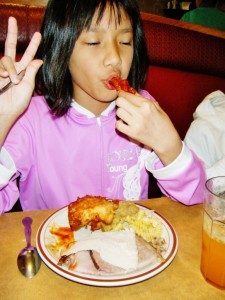 She at more food in this meal than she did the rest of the week at our house.
Emily devoured her potatoes.  She loved potatoes in every form.  Chips, fries, tots, mashed, you name it, she LOVED it.  She also ate several servings of Jello.  I introduced it to them earlier in the week and it was a real hit.  I guess there's no Jello in China.
They loved picking vegetables from my dad's garden.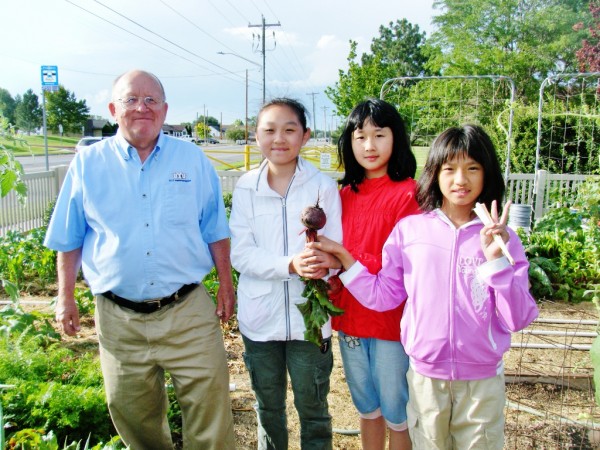 Apparently there are no home gardens in China so this was a very unique experience.
We also took them shopping at Wal-Mart where they bought many boxes of Jello to take home.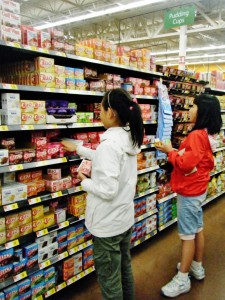 Training bras, scotch tape, and T-Shirts.  They tried to buy many other items but were furious when they learned that most things available at Wal-Mart were made in China.  They refused to buy anything made in their home country.
We may have had the MOST fun of all just driving them around in our van.  We still had our 4th of July album in the car with all the patriotic classics like Lee Greenwood's Proud to Be An American and Miley Cyrus' Party in the USA.  They learned the words to both and sang along perfectly by the end of the week.  They loved the album so much that they requested a copy of the album to take home.  I take great pride in introducing Shanghai to the vocal styling of Ms. Miley Cyrus.  You're welcome China, you're welcome.
We were super sad to have to say good-bye, but take comfort in having their e-mail addresses.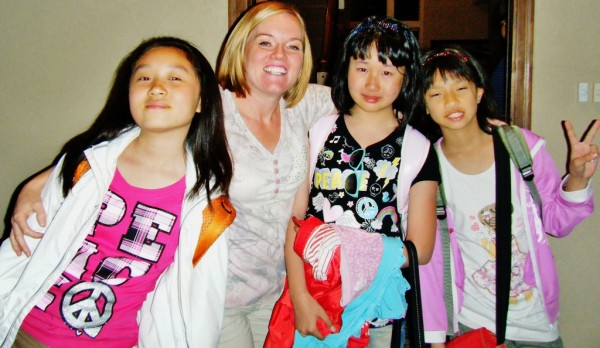 I wouldn't have looked so happy in this photo if I had known sweet Emily was crying.  We had a great time together.  We'll remember our China girls forever.  So glad we had the opportunity to host them.