Remember when you were single?  Remember how there was always something FUN going on?
Remember how on Thursday or maybe even Wednesday it was time to start thinking about Friday or Saturday nights? A date (hopefully)? Would it be a group going out? Dancing? Road trip? Whatever it was, it was always something.
Anticipating fun things made being single great! A lot of people (including me) made the mistake of thinking that finding fun things to do after marriage was unnecessary. I guess I assumed that once I was married I would somehow be entertained for life.
My husband and I found enough fun things to do to make marriage great until we had our first child.  That's when I really started to miss having fun and looking forward to fun things that I WANTED to do.  I subconsciously replaced fun with eating and consequently gained a lot of weight.  Oops. (I've since lost it. That was fun).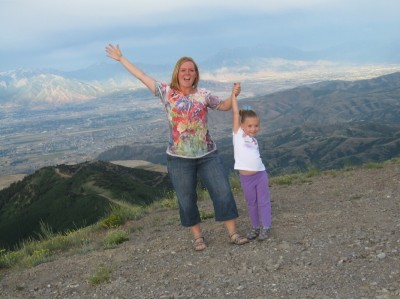 If you're feeling down, depressed or blue, a lack of fun may be your problem too. It really might be just that simple.
I'm not saying that FUN-having will SOLVE all your problems; I am simply saying that having an appropriate amount of fun in your life makes you more regular.   It's kind of like fiber in your diet.  I don't need to explain what happens when you don't get enough fiber do I?  You get all stopped up, that's what.  If you don't have any fun, you'll get all stopped up too, just in a different way.
So here's the challenge. Visit my Pleasant Events List and pick 30 fun, pleasant things to do.  Then plot them out over the next 30 days and have 30 pleasant events. Most are super simple to do (so don't tell me you don't have time). Pick things you know you CAN do rather easily and make them a priority.  Also pick a couple things that will require a little more planning to accomplish, they will be worth the while, I promise.
Feel free to write me and let me know what you did; what was your favorite thing or what new things you learned about yourself.
For me, it's not just about doing fun things, it becomes more about the things I think of, or feel, or are introduced to because of the fun things I am doing.
For example: I went snowshoeing a few years ago, because it was on the LIST it took me inside the mountains in winter-time which I am embarrassed to say is something I'd never done.  The beauty I found there was simply awe-inspiring.  Addicting. I'll never forget the sound of the snowmelt off of thousands of trees dripping with moisture or the iridescent glitter of the snow gleaming in the bright sunlight.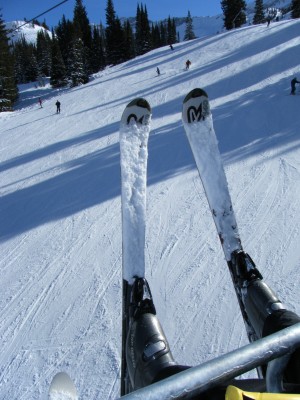 While snowshoeing I saw cross country skiers. It looked easy, so we rented some skis (for $8 at Sports Chalet anyone can do this, it's not expensive) and tried it the next weekend.  That led me to want to try downhill skiing which I'd also never done.  Turns out I LOVE SKIING!!!  And I'm pretty good for a beginner.  Now I am in a whole new place than I once was.  Who knew I would turn out to be a winter sport NUT.
I hope you'll take the challenge.  I know you'll love it.  Leave me a comment and let me know that you're taking the challenge. I know you'll have a great experience.
Have Fun!