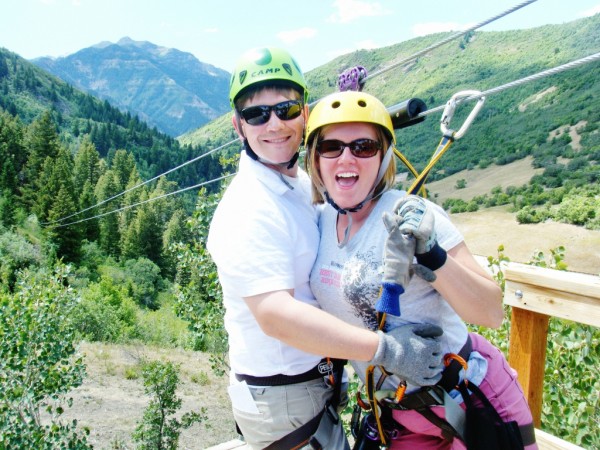 One of the best things about blogging like this is that I get a lot of opportunities to do random, fun and unique things, like riding a zip-line.  Sometimes I even get to do stuff for free which is extra fun.
I'm like you though, life gets busy and sometimes it's easier to just pass on an opportunity when it comes along instead of thinking about how it might work in our schedule.  I used to do that a lot, but last year I read a book that kind of changed my life. 
It caused me to re-think each opportunity when it arises and ask myself why I am saying no instead of yes.  My new reality is that I say yes more often and as a result end up in a lot of places I may not otherwise put myself in.  For example, I'll be attending Ukulele Bootcamp next week.  Have I ever played or even held a Ukulele before?  No, I have not.  But it sounds like fun, right?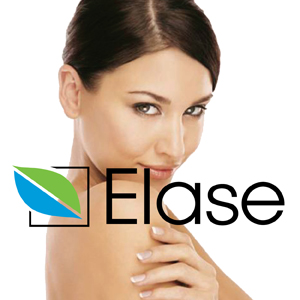 Speaking of first times, I had some Laser Hair removal last week.  That was NOT something I ever really considered until my friend and colleague Kathy Dalton from Adventure Mom asked me if I'd be interested in a 6 month relationship as a Brand Ambassador for Elase Medical Spa.
I'm not a die-hard beauty person.  With a little make-up I usually feel pretty good about the way I look, so my initial thought was to say no.  But then, I thought…"Why am I saying NO to this?"
As I was reasoning with myself I thought, "I don't want to send a message that we have to take expensive medical grade cosmetic procedures to feel good about the way we look. That's why I have to say NO to this."
But…as I thought about it more, I thought that a lot of you, me included, probably have questions about some of the procedures that happen inside Medical Spas like Elase.  I thought that some of you, me included, might have some kind of skin issue or other cosmetic problem that really irritates you and perhaps you might like to see what it would be like if you did venture into Elase to get it taken care of.
So I researched Elase to make sure it's a quality establishment.  I found mostly favorable reviews and saw that it won Utah's Best of State Award five times so I decided to do it.  For the next six months or so I'll be a Brand Ambassador for Elase Medical Spa. Once a month or so, you'll get the WHAT-WHAT of laser hair removal, chemical peels and many other varied services offered by Elase. 

Everyone has different needs and interests so I'll try to provide some details about even the services that I don't utilize.  I think I'll even get an opportunity to spread the wealth.  I think I'll be able to give away some free Botox and or Dermal fillers.  We'll see.
If you have a question about a particular service, feel free to contact me and I'll get you an answer.  Or…be brave and give them a call.  I've spent some time in their spa lately and listened to nice receptionists answer the phone.  Let me tell you…they get lots of calls from curious people like you.  They're very good at answering questions and there is no reason to hesitate to call.
I'll try NOT to bore you with post after post about what's happening inside my armpits, but be warned…my next post will be titled… A Blog About My Armpits.