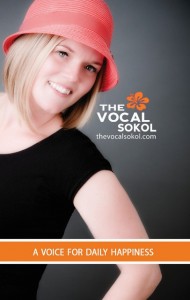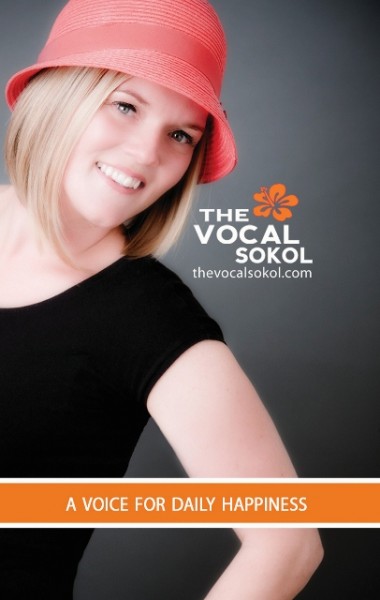 Since you're probably not counting, I'll just tell you…This is The Vocal Sokol's 100th post!  Many thanks to the loyal readers here.  You'll probably never know how much it means to me that anyone reads what I write or cares about what I do.
My main goal with this blog is to help people, especially women.  I hope you've found a bit of inspiration or at least some entertainment here.
I stand by my Pleasant Event List and the Funnest 30 Day Challenge Ever as things that have brought me great joy.  It's only fitting that for my 100th post I share one other thing that has brought me significant joy and happiness.
I've spent the last three Christmas seasons organizing an effort to provide relief to a nearly invisible population of children.  These kids are the children of migrant farm workers in our community.
These hardworking families have many short-term needs and I feel absolutely compelled to provide them with some relief.
I found the Centro de la Familia Migrant Headstart program almost four years ago when one of my friends, a preschool teacher at the school, reached out to all her friends through a mass e-mail asking for help to provide some practical Christmas gifts for a for a struggling family at the school.
She noted that the kids were well behaved and the family very hard working. Despite their best efforts their life circumstances were bleak.  She offered the mother help assembling some items the kids needed as a Sub for Santa.  The mother declined twice.  Knowing the family's needs were serious, she offered a third time.  The mother reluctantly agreed but only asked for a box of crayons saying she thought she would be able to buy some, but didn't have any extra money for them.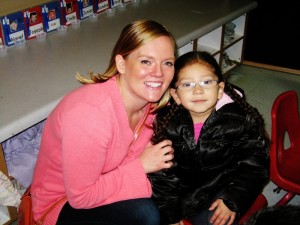 It was then that I realized how wealthy, capable I am as a person.  It's hard for most of us to imagine not having the money to buy crayons any time we wanted, yet this is a reality for some.
So with this as my motivation I've gradually begun a Christmas Service Project to benefit the kids and families at this school.  Over the years it has evolved into what I call Operation Undies.  I named it this because one of the main things I collect for this school is new packages of socks and underwear since there is a critical need for it amongst the students there.  Every child should have socks to wear in the winter and underwear that fits and functions properly.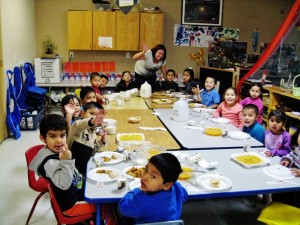 Every year with the help of my family, friends, neighbors and church group we've done more and more to provide relief to this group of hardworking people.  Last year our donation to this school was estimated to be just over $10,000.  This donation affected every family at the school.
I now plead with the readers of this post to come together to help make Operation Undies not only the success it's been in the past, but to help me reach out to help a second school.  There are five schools like the one we've been helping.  This year the plan is to provide relief to at least two schools.
My first event will be a used clothing drive.  I'm planning to hold the event at 11277 Kestrel Rise Road Soda Row in the Daybreak Community on Soda Row in South Jordan, Utah on September 29 from 2-4 p.m. in the retail space next door to Oopsie Daisy Children's Boutique.  As you're cleaning out closets to accommodate back to school clothing, I'm hoping you'll think of Operation Undies and save your best used clothing to donate.
I'll be collecting new and gently used clothing, especially warm clothing in any size infant through teen.  We'll also be taking new packages of socks and underwear.  Be sure to Like The Vocal Sokol on Facebook so you don't miss any information related to this cause.
If you'd like to help or have items to donate or just want more information about Operation Undies, feel free to leave me a comment or contact me privately here.
If you have or are aware of any group or organization (office, family groups, preschools, dance studios etc.), who are looking for a Christmas service project I'll have lots of fun heart-warming opportunities.
We'll be collecting new shoes, boots, socks, underwear, air mattresses, blankets, sheets, hats and gloves.   It's a massive undertaking and I'll need a lot of help.
I can't do this alone.  I need your help.  I would be more than delighted if you'd repost this on facebook with a personal plea to anyone who is looking for opportunities to love their neighbor.
Related posts: