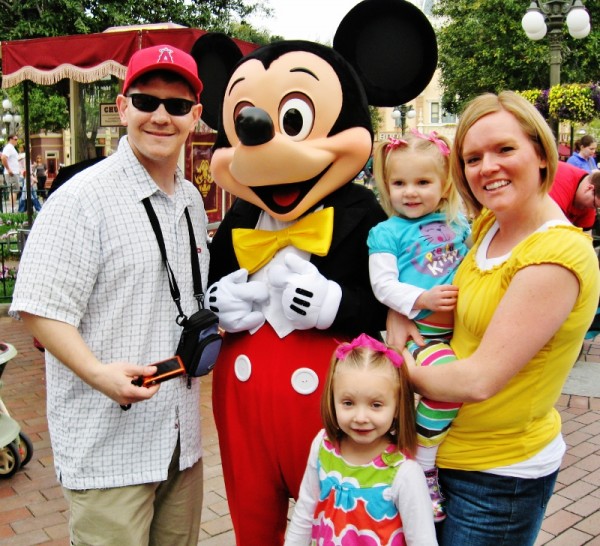 It's trite, but I'll say it.  I LOVE Disneyland. I went for the first time as an adult.  Somehow I never made it as a child.
When I went with my kids for the first time, I cried like a baby walking down Main Street USA.  It was just as magical as everyone said it would be!  Seeing the castle was a seriously BIG moment in my life.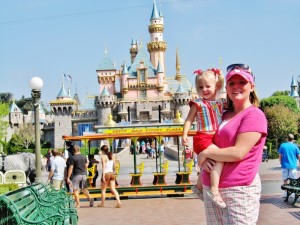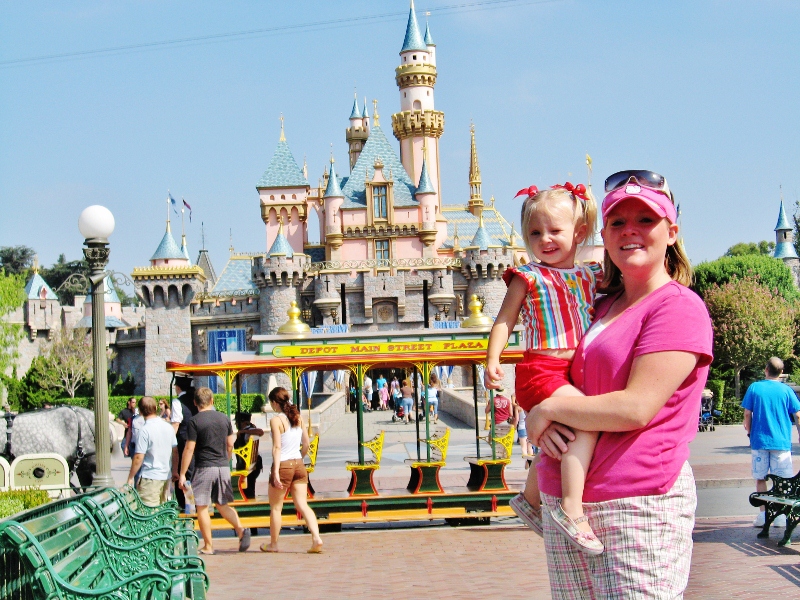 Then, meeting Cinderella…I think my little blonde was only slightly more excited about it than I was.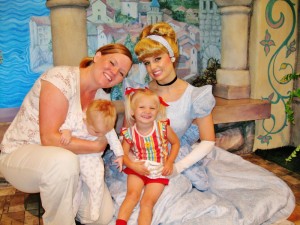 Since the first trip with my kids, we've been lucky enough to go back about every 18 months. We've developed a few tips and tricks made each trip better than the last. Over the next few weeks, i'll share all our best tips and tricks.  Starting with my Top 5 List of Disney Do's and Disney Don'ts.
1. DON'T travel in large packs.  I LOVE to go the DL with friends and family. The more the merrier.  However, nothing will ruin your trip faster than waiting for everyone else's kids to go potty or finish eating before you get on your next ride.  You'll waste half the day. It frustrates everyone. Don't do it!
Instead, break up into small groups for rides and exploring the parks.  Plan to meet up with the larger group at regular intervals for meals, parades or other big park events.  Everyone will see more and be much happier at the end of the trip.
2. DO see a fireworks show.  In the summer they do fireworks every night.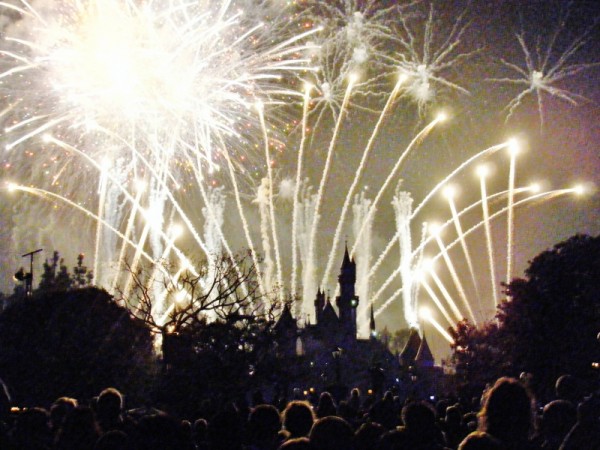 During off peak times, its only on weekends. The fireworks show is AMAZING right over the castle!   So absolutely see it.  HOWEVER, you DON'T have to be in the park and you don't need a ticket to have a great seat for the show.
It gets SUPER crowded for the hour before fireworks, standing room only, BUT…the plaza in between Disneyland and California Adventure is a great seat for the show.
3.DON'T hold back taking photos.  Seriously…you'll kick yourself when you get home if you haven't taken enough photos.  When everyone groans at the sight of your camera you'll know you've done a good job.  Also consider bringing a point and shoot camera.  Lugging around the fancy heavy SLR camera gets old fast.
4. DO bring a stroller.  Even if your kids are 10 years-old and you don't think anyone will use it.  It's really nice to have a cart to push everything around in.  If you're planning to bring in some of your own food, jackets, hats or water, it's nice not to carry a sweaty backpack all day and there's stroller parking everywhere!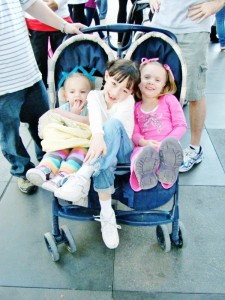 Even your BIG kids will be tired at the end of the day. It's nice to have a ride for the whiners at the end of the day.  I know because on our last trip, I was one of the whiners. This is the view from inside the stroller.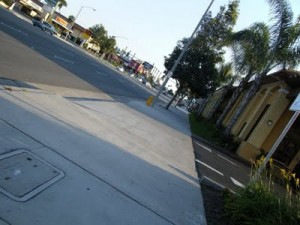 I took this photo as my husband pushed ME + our two kids in it after our 4th day at Disneyland.
5. DO more than just Disneyland. If you're at Disneyland more than one day, consider taking a day off  to do some other awesome Southern Cali stuff.  We love see the Angels play ball. They have group seating for large family groups. Even if you're not into sports it's fun to be in the stadium eating a hot dog.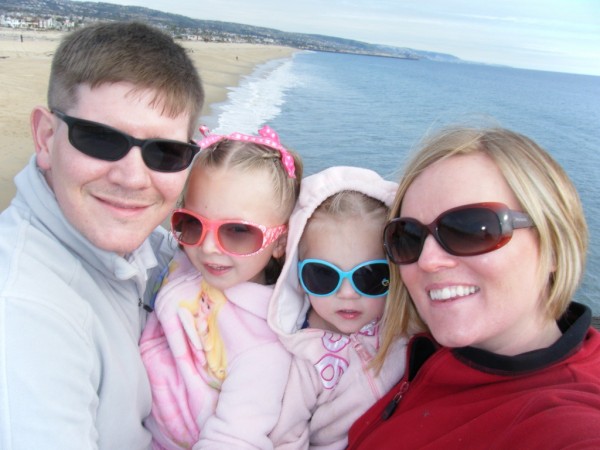 We also love Huntington, Balboa or Newport Beach. We have a ball playing in the sand or renting a bike car.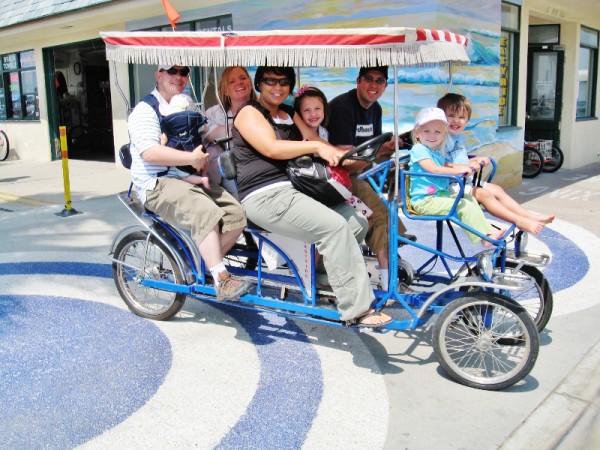 That's a family memory no one will never forget!
Is there something I missed?  What makes your trips extra special?