I live in the foothills above a big farmers field.  I watch the field from my kitchen window all year long.  In the late fall and winter I deeply mourn the green lushness I see in summer. 
When I see it covered in snow or looking brown and dead, when I'm shut inside waiting out the winter, I promise myself that when Summer comes I'll make the most of the warm weather. 
I promise myself I'll spend the entire summer running around and doing active, fun, great Summer Activities.
Well, it's nearing the end of summer and here's what we've done.  Here are my TOP TEN Great Summer Activities.
I mentioned a few weeks ago that I'm part of Intermountain Health Care's Intermountain Mom's campaign.  This post is in conjunction with their Intermountain LiVe Campaign and Summer Photo Contest.
I'll show you what we did and show my best photos.  Then, you think about what you've done and enter your best photo.  Maybe we'll both win?  I don't know.  Either way, I know we'll both get to reminisce about how great summer has been and we'll think of what we still want to do before it gets cold.
1. Attend a Bike Rodeo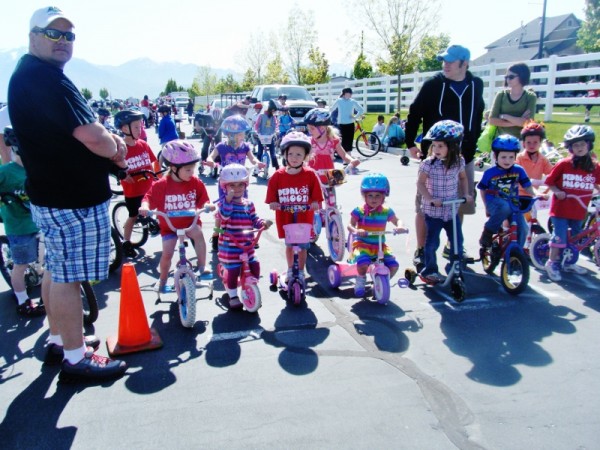 We attended our local bike rodeo.  The kids rode in some races, got a new bike helmet for free and learned some important bike safety tips. They also entered a contest to win a new bike, which Sunny actually WON!  We ended up with a NEW BIKE!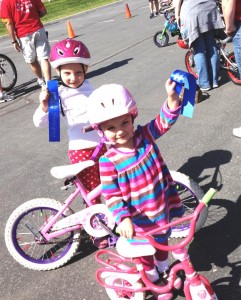 They Both felt great about their blue participation ribbons.
2. Attend a Parade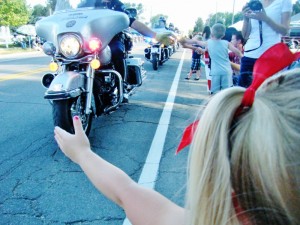 We LOVE attending the Riverton Parade on July 3rd.  It's a great way to kick off Independence Day Celebrations.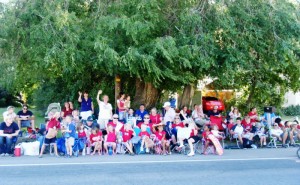 We bring the whole family and most the neighbors and look forward to it all year.
3. Take a Hike
We have a book called 60 Hikes in 60 Miles.
We've used it to guides us on dozens of hikes around.
I'd recommend the book to anyone interested in any local hikes.
4. Do a race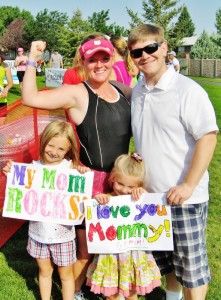 One of the REAL Highlights of Summer for me was participating in Triathamom.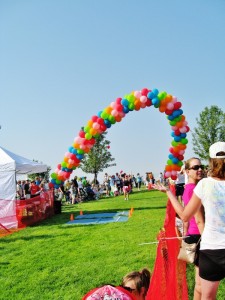 It ended up being a ball for the whole family.
5. Visit a Mountain Resort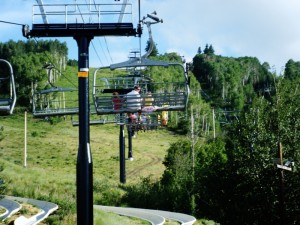 We beat the heat in July by heading up to Park City Mountain Resort to ride the Alpine Slide.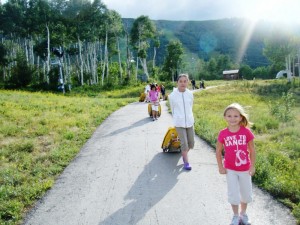 We rode the chair lift up the mountain and slid down.  We had our Chinese house guests with us for this event.
6. Go to Town Days
We gathered as many cousins as we could and headed to the park to celebrate summer!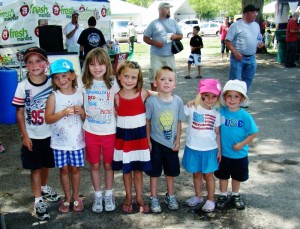 We it took some serious coaxing, but we got Sunny to ride the BIG Eli Ferris Wheel.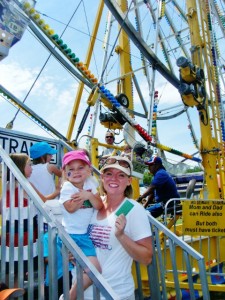 Turns out she LOVED it and is still talking about it.
7. Catch a Fireworks show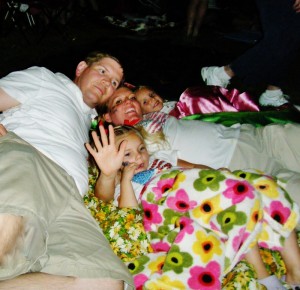 We always LOVE watching fireworks on the 4th of July.
8. Ride a Zip Line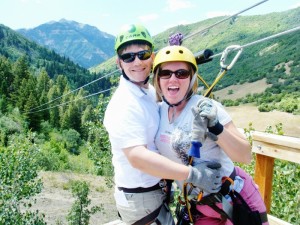 For my birthday Steve took me to ride the Max Zipline in Provo Canyon.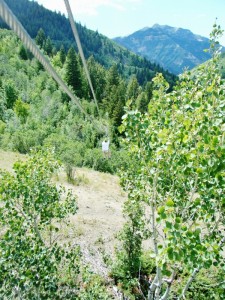 It was AWESOME!
9. Take a Family Bike Ride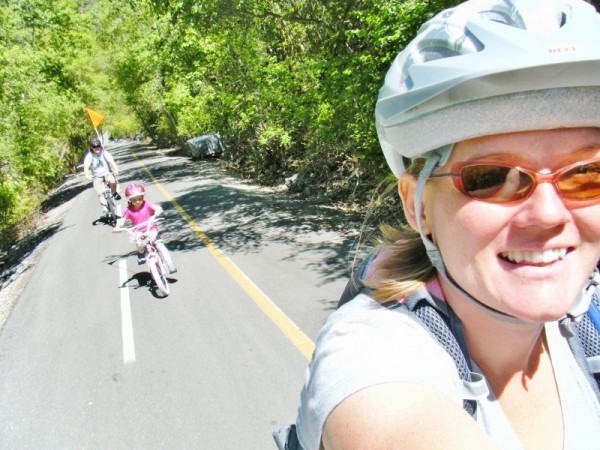 We love the bike path in Provo Canyon.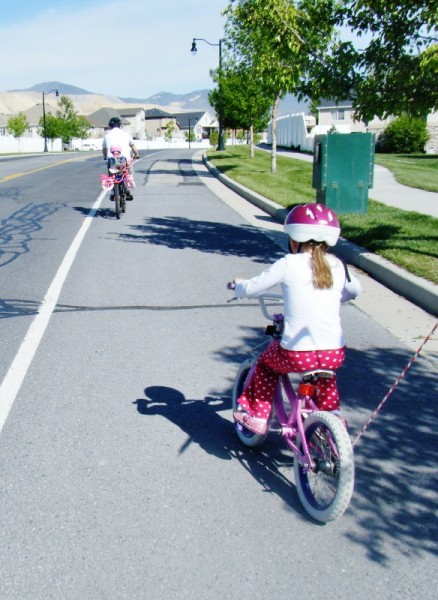 Or you can just ride in your own neighborhood, that's good too.
10. Work in a Garden. Eat your work.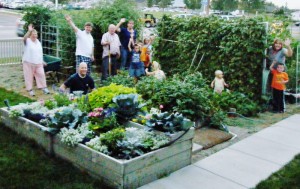 The whole family loves to work, play and eat in Grandpa's Garden.  It's Delicious!
I can think of about 100 other things to do that would be even more fun than these things, but most of this stuff is easy, free and available to families.
Here's an invitation to go through your pictures see what you've done this summer and submit your best photo to Intermountain LiVe's Summer Photo Contest.  The winners will receive a FREE HD GoPro Hero camera or gift certificates to Dick's sporting goods.   But Hurry, the prize drawings start September 3rd.
Related posts: