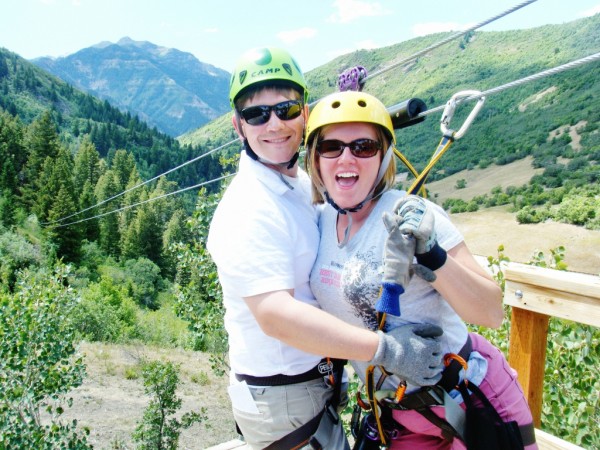 Last year I discovered the KEY to having a great birthday as an adult.  The answer is a few paragraphs down…read on.
Now that I'm not seven-years-old I don't throw epic slumber parties anymore.  As a responsible adult, I have struggled to enjoy my birthday.  I'm sick of going out to dinner.  Eating myself silly with special foods then going into a food coma does not a good birthday make.
My husband always does his best to make the day special but struggles to surprise me with exactly what I want.  He struggles mostly because he doesn't know exactly what I want, and neither did I until last year when I re-invented grown-up birthday celebration!
So here it is. The big reveal…The KEY to a great grown-up birthday!  Have a birthday adventure!  Do something exciting that you'd ordinarily would NEVER do on a regular day.
Last year we went up to Snowbird and spent a day (and night) and rode all the fun mountain rides they have during the summer.  It was the best birthday I ever had!  No cake, no presents and no food coma.
This year, we saw a Groupon for the MAX Zipline.  We bought it for a real STEAL and scheduled it for my birthday!
The Max Zipline, located up Provo Canyon, is a zipline canopy tour.  You drive to their designated parking area which is an adventure in and of itself.  You drive on a narrow road and cross a bridge over a river.  Pass a bunch of beehives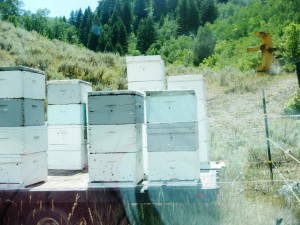 Just in case you can't tell those are all bees, so keep your windows rolled up.  Finally, you park under a zipline cable.
They meet you at the parking area and set you up with your gear.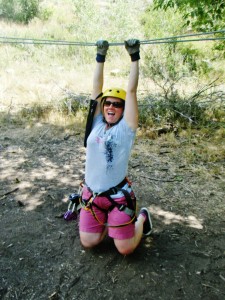 You need a helmet, gloves and a harness.  Then they drive you in an open-air ATV to the top of the mountain.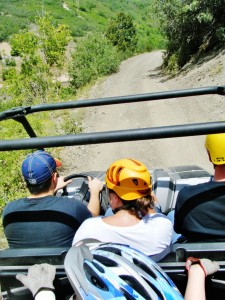 The ride up was one of the most exciting parts! We had to hold on tight!
At the top, they drop you off and you begin your first of five or six zips down the mountain.
The zip wasn't scary, it was just FUN! Most people, in our group of six riders, weren't nervous.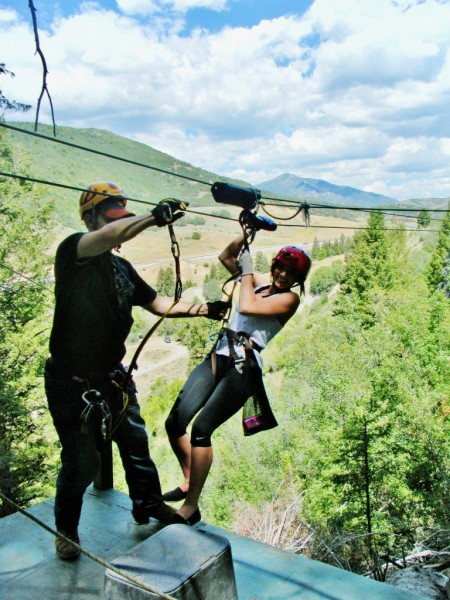 A few, including this gal did report feeling butterflies in their tummies prior to riding.  But she LOVED it!
This was the perfect birthday experience, mainly because it was SO MUCH FUN!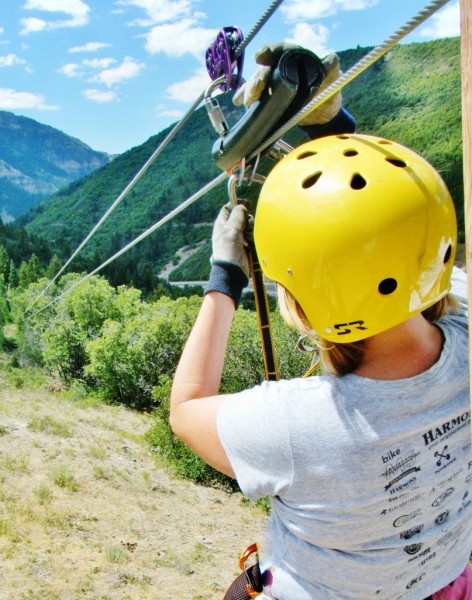 It was something that really made the day stand out.  It was something I really wanted and looked forward to doing.
Plus the mountain scenery was AMAZING!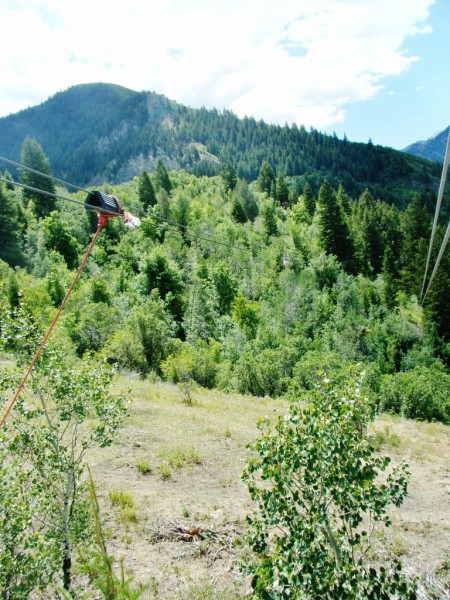 If you look really hard you can see me in the trees.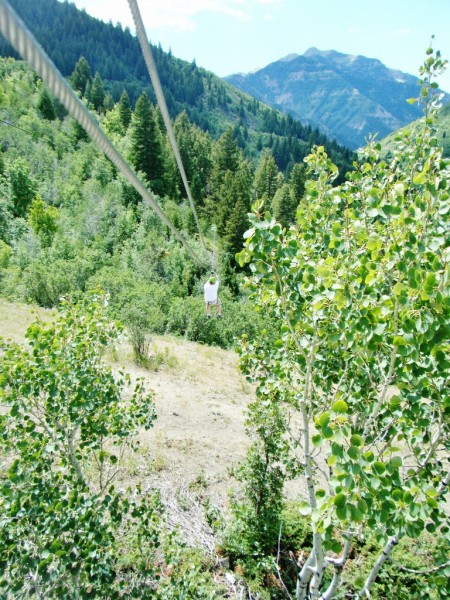 Here's Steve's flight!  He had a great time too even though rides aren't his favorite thing.
Here's a video from my last zip!  Tell me this doesn't look amazingly fun!

It really felt like I was flying through the trees!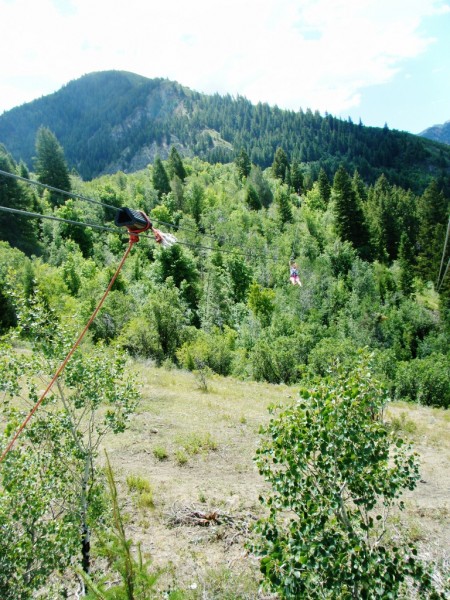 It will be hard to top this for my birthday adventure next year, but I'll sure try!
If you've had any fun birthday adventures I'd LOVE to hear about them…Leave me a comment!
Related posts: