Think sledding down a steep hill is out of the question in the summer? Think again.
You might think I am talking about using an ice block.  You'd be wrong though, we're using CARDBOARD!
A few weeks ago, my sister-in-law told me about a group of people she saw sledding on cardboard boxes at one of our local parks.
I was skeptical that cardboard would be slippery enough to get a very fun ride down the hill, but we decided to make a family night of it anyway.
We gathered up as much cardboard as we could find. Luckily we had plenty of cardboard packaging leftover after building our new swingset a few weeks ago.  The boxes made the most perfect cardboard toboggans! They were big enough to ride several children at once.
We rounded up some cousins and had some of the best sledding ever!  No bundling up, or finding matching mittens required.  It wasn't freezing and we didn't end up soaked and cold.  In fact, we were roasting hot!
The downside to sledding in July is you get awfully thirsty.  We weren't bright enough to bring our own water.  Luckily the group next to us sliding on ice blocks thought to bring water and shared with us.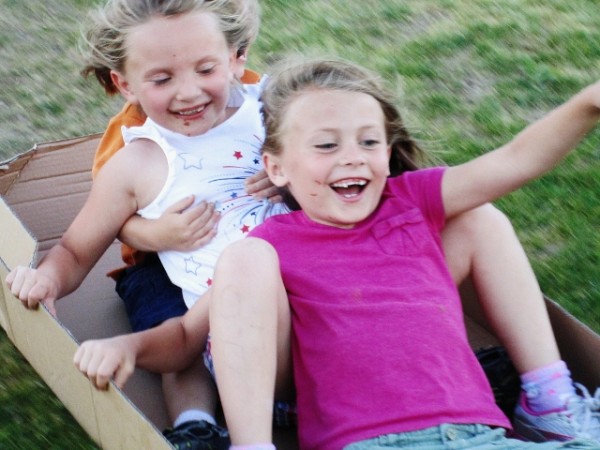 The one thing we DID bring besides cardboard was a plate of smores cookies.  You may see some evidence of the cookies on the faces of the kids sliding down the hill.
I'll let the pictures tell the rest of the story.  We had a great time sledding in July.  You should definitely try this!  I'm counting it as # 84 on the list.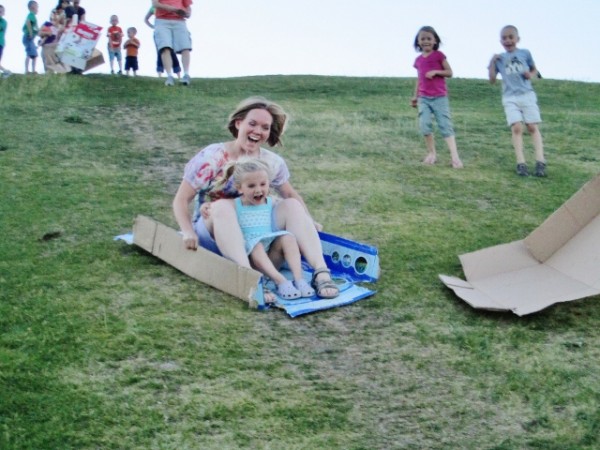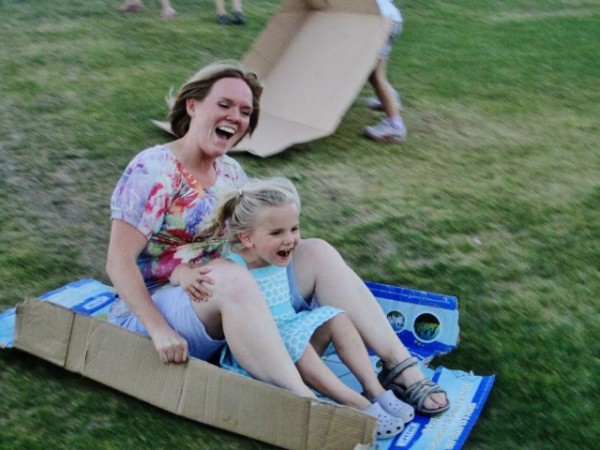 Related posts: