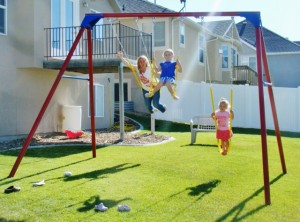 It's been a really transformative time at our house.  It seems like everything breaks down at once.  The bad news is that we're bleeding money.  The good news…We have a lot of new things. The other good news is that our ability to DIY has increased a lot!
We babysat for one of my brothers a couple weeks ago while they took a couples trip to Vegas.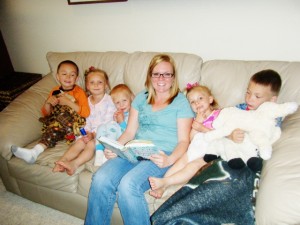 The kids were great and we actually had a nice time despite the fact that I had six kids.  We did have one casualty.  Our swing set.
Turns out when six kids swing on a four-year-old aluminum swing set bad things happen.
Being as the set was unrepairable to us.  I decided to see if I could get someone to come and pick it up for parts or metal recycling.  After only a few minutes on KSL Classified's free section I had a taker!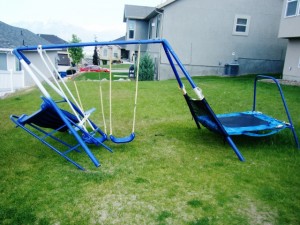 I seriously couldn't believe someone wanted this wreckage.  But they did.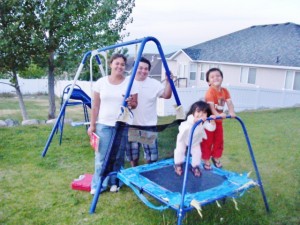 This cute little family came and deconstructed the set and hauled it away.  The dad is a welder and had no doubt that with a quick weld job that his kids would have a fun swing set to play on.
They also took this scooter which we received as a fun hand-me-down when our neighbors moved.  My kids didn't think it was fast enough and refused to ride it.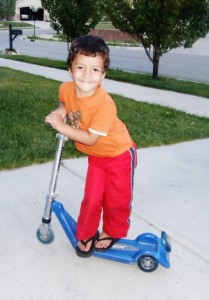 This little cutie boy thought it was the funnest thing that ever happened so we just let him take it too.
Anyway…after several weeks of having nothing in the backyard and nothing fun to play on we started going through swinging withdrawal.  Just then a coupon in the mail came for Lifetime Playsets.   So with that we headed on down to Lifetime to see what they had.  We were impressed.  We were entertained. We purchased.
So we started building this set.  It really wasn't THAT hard to do (don't ask Steve that question).  Not that it was easy.  I mentioned before that we're not that handy.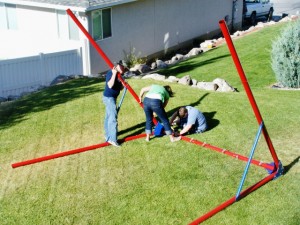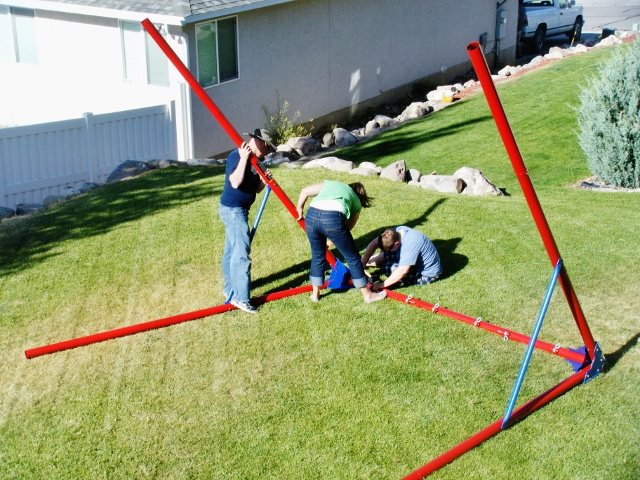 Steve started on his own recruited help from my brother and and his wife.  (I helped too) We got the apparatus 99 percent built before we reached an impasse.  It was clear something was not quite right and it was clear that we were all too hungry and exhausted to figure it out.  With that sentiment we abandoned the project for a fresh burger from IN-N-OUT.  The next afternoon we invited some awesome neighbors over and after two long hours of pushing and pulling and monkeying around, we finished it!
Swinging in my back yard is my life-long dream.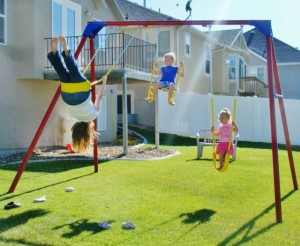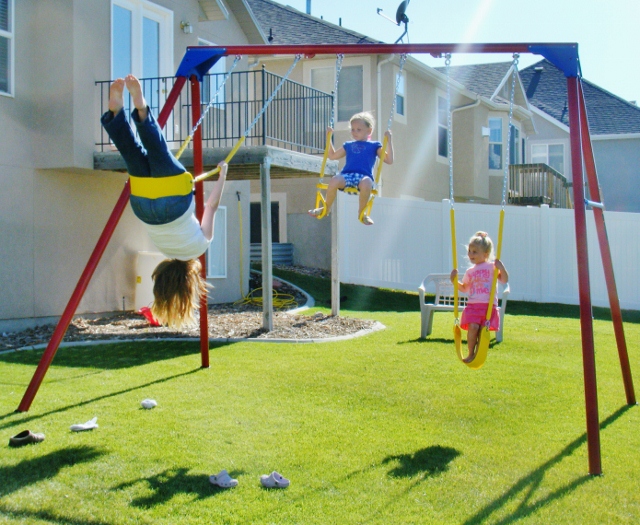 I thought my dream would come true with our last swing-set only to find after setting it up that the set was really just for kids and little kids at that.  The hard plastic seat could not accommodate all my seated glory.
This set however although it isn't intended for grown-ups, it can certainly be used by them as Steve is clearly demonstrating. I'm not sure I have ever seen Steve quite like this.  I think he was pretty excited about the finished product.  We all are.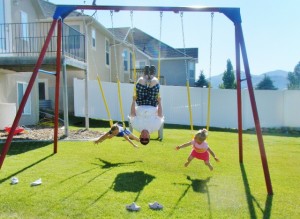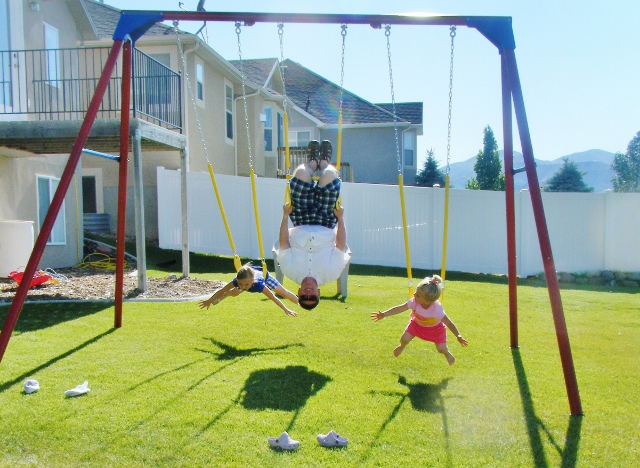 A swing set in the back yard, let the good times swing!  We're counting this as #19 on the list.  Next time you're in the neighborhood, stop by.
What do you just love to do in the backyard?  Trampoline? Tether-ball? Playhouse?  Tell…