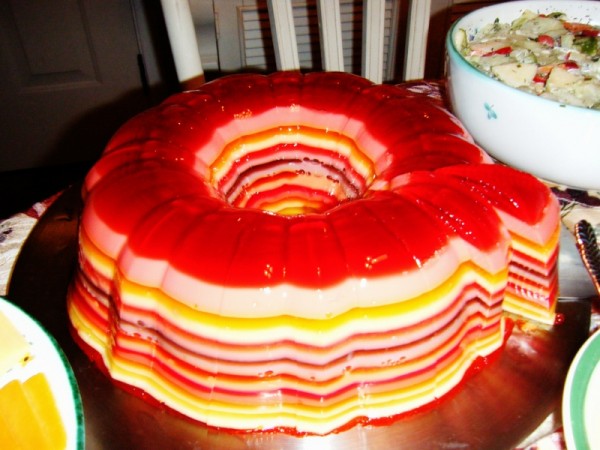 No one is more committed to holiday tradition than me, especially if that tradition involves wasting enormous amounts of time and effort meticulously crafting Jello.
Many years ago I began what would turn into my Thanksgiving passion. Through the years I have tried new ideas (some better than others) that have contributed to my extreme success in building Jell-O worth talking about.
Today I am in the middle of a Jell-O masterpiece.  I'm crafting in a way I never have before.
How you ask?  Well…I'm not at liberty to say.  Actually this is my blog and I COULD say if I wanted to, but I don't.  It's a surprise. I will say this.  It involves a syringe.
The day after Thanksgiving I will post my big reveal.  The Jello reveal.  The "how I topped last year" reveal.
I think Jell-O might owe me some money for this post. Contact me here Jell-O.  I'll be your best brand ambassador!
Since I know you're hanging on my every word, I won't leave you with out showing you my Jell-O gallery from yester-year.
Check back on Friday (or Saturday if my food coma lasts longer than I expect) to see what The Vocal Sokol 2012 Jello brought to the table this year.