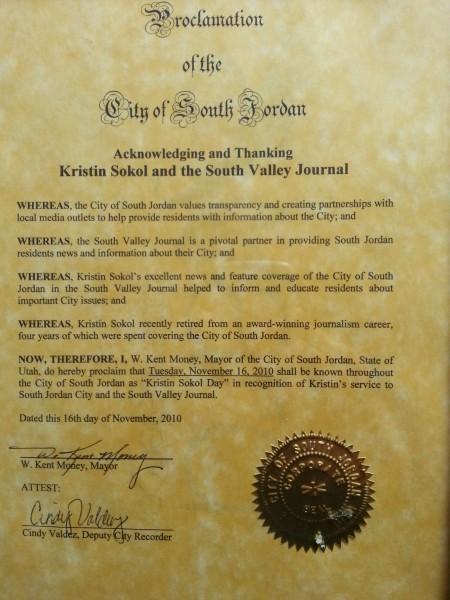 It's true, I have my own holiday.  How?  Here's how.
As you may or may not know, I am passionate about writing.  I'm also passionate about participating in local government and making a difference in my community.  When the opportunity arose to write for my local paper, and seeing as my professional writing opportunities were limited due to my at-home-mom-ness I was eager to take the job.
I enjoyed writing and reporting for the South Valley Journal for more than four years.  I mostly covered the South Jordan City government beat. After attending hundreds of city council meetings I struck up a great professional relationship with not only the council, but the city staff too.
I guess they felt like then knew me after seeing me several times a month for years on end and following me through my second pregnancy. You could say the South Jordan City staff and I had become friends.
When it came time for me to end my tenure with the newspaper to pursue other opportunities (mainly focusing my attention on small kids instead of deadlines) South Jordan honored me in two ways.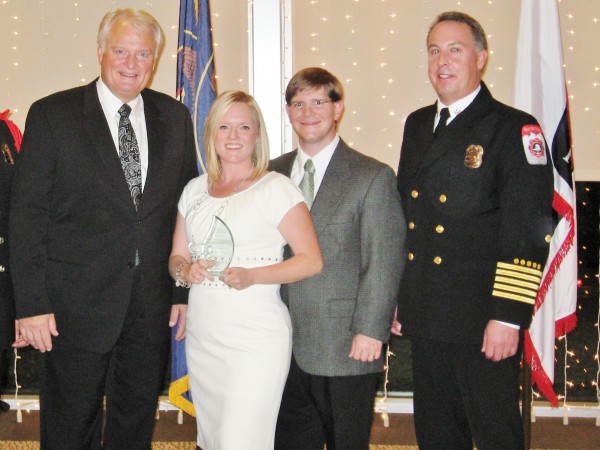 First, the fire department presented me with this nice award from the South Jordan Fire Department for encouraging public awareness of the many strides THEY made to save people's lives.  They really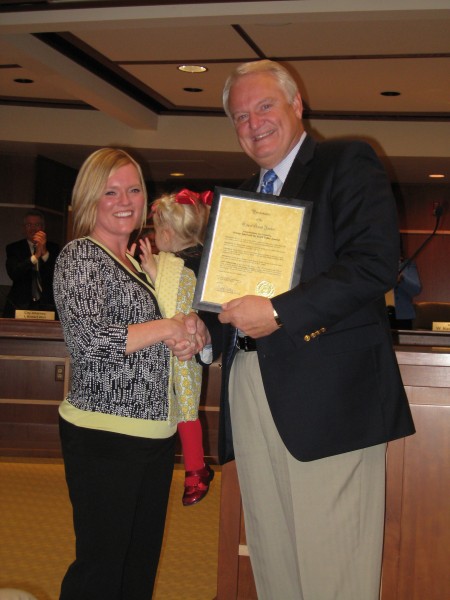 ARE leaders in the industry and have implemented remarkable programs that have already saved lives in the city and beyond. 
Secondly, shortly after my employment ended.  They requested that I attend one last meeting where they presented me with this proclamation recognizing my efforts and naming November 16th as Kristin Sokol Day in South Jordan City.
I won't lie, It was very exciting. And since I'll probably never get my own holiday anywhere else ever again, I always try and make a big deal about it.
So…if you're wondering how to celebrate Kristin Sokol Day properly, it's by eating Tres Leche Cake usually from Cafe Rio and reminiscing about all my many and varied professional accomplishments.