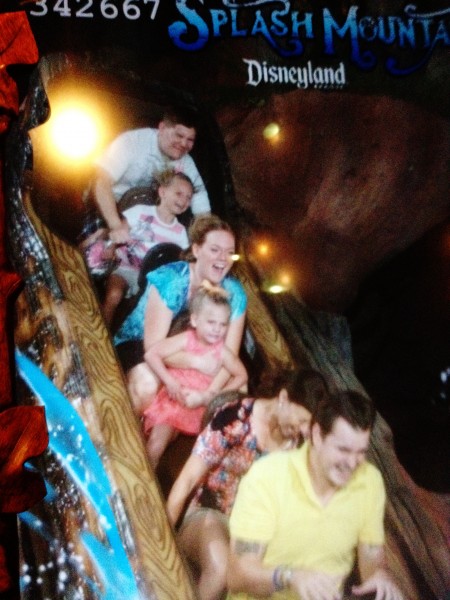 We recently took a family trip to Disneyland.  Even though we've been many times before and we encountered various hardships on our way, the happiest place on earth did not disappoint!
We spent three fun-filled days at Disneyland riding rides, spending magical time with cousins and creating memories that will last a lifetime.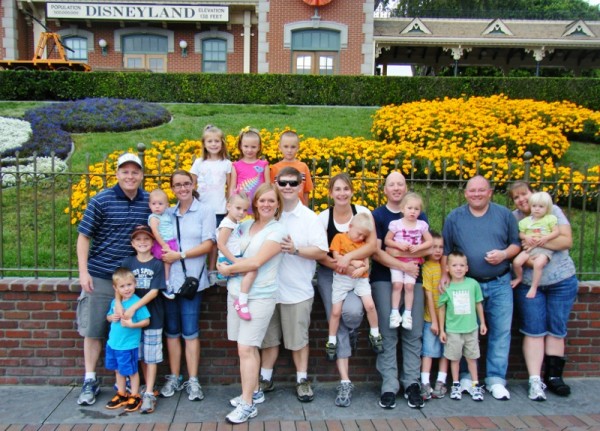 We had fun despite the fact that at least half of our group of 20 were sick with the flu and the fact that we lost one of our four vehicles due to a busted head gasket in our Disney caravan from Utah to So Cal.
After we got over our flu and spent our first day at the DL my husband who isn't a super big fan of rides explained that while other parks might have more extensive thrill rides, they never create the kind of family experience that Disney always provides.  Being there made us forget all the hardship of getting there.
He always has a great time at Disneyland because of the entertainment, landscaping, architecture and general atmosphere.
After reflecting about our trip, he's absolutely right.  Our trip was great and the rides were super fun, but the best part was just being there and experiencing the Disney magic.
After returning home, I was sort of let-down that the trip was over and we'd have to wait a long time before we can go back.  Imagine my excitement when I received a fabulous opportunity to experience the Disney Magic here!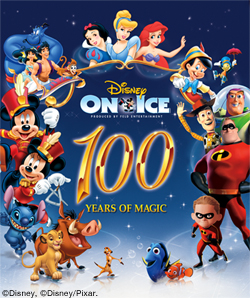 Disney on Ice is celebrating 100 years of Magic and the producer of the show, Feld Entertainment, has offered me complimentary tickets to see the show in exchange for reporting my opinion about the experience here on my blog. Um…Okay!!!  In addition, they have also provided me with a discount ticket offer for all my readers AND tickets to giveaway to one lucky person.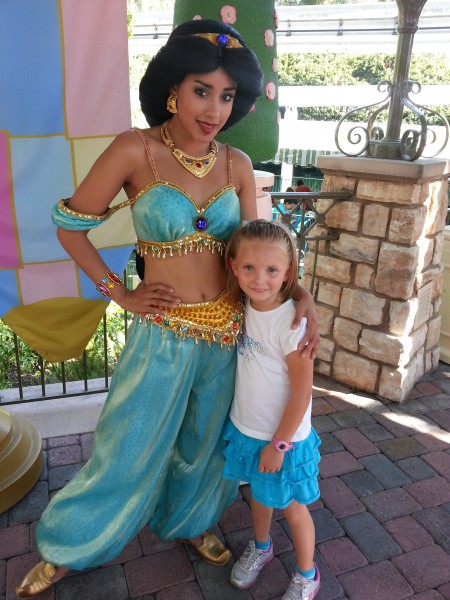 One of the most memorable parts of our trip was seeing the Aladdin Musical in California Adventure.  It was incredible!  I know Aladdin and company play a part in Disney on Ice, so we're very excited!
The show will be here in Salt Lake City November 14-18 at Energy Solutions Arena.  I have a discount code: MOM which will give my readers $5 off on select performances.  Thursday at 7PM, Friday at 3:30PM, Saturday at 11AM, and Sunday at 1:30PM and 5:30PM.  Valid Price Levels: $23 and $16.
Enter below to win tickets.  The more of the items on the list you complete, the more entries you'll get in the drawing for ticket vouchers.
a Rafflecopter giveaway

Related posts: