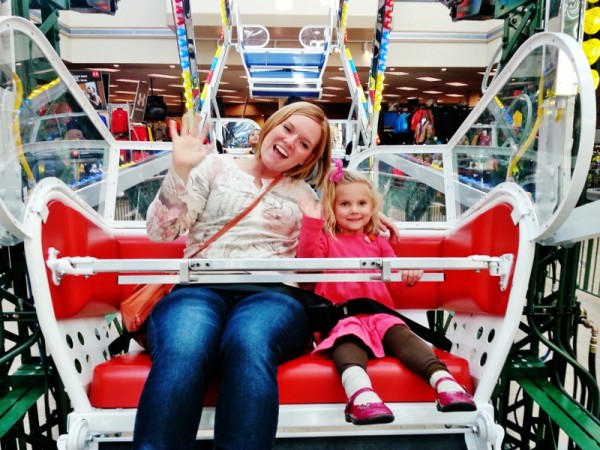 My little girl was dying to ride "The Big Eli" The Ferris Wheel the Carnies bring every year on the 4th of July.  She anticipated the 4th all year long for this purpose.
She is not a lover of scary rides, so when it came right down to it, she chickened out.  So naturally, I forced her to. I knew she would LOVE it even though she was positively terrified at the moment.
As usual, I was right.  She loved it.  She's talked about it pretty much every day since then.  She also gained a great deal of self confidence by conquering this huge fear. I hope it will lend her strength to be daring at our upcoming Disney Trip.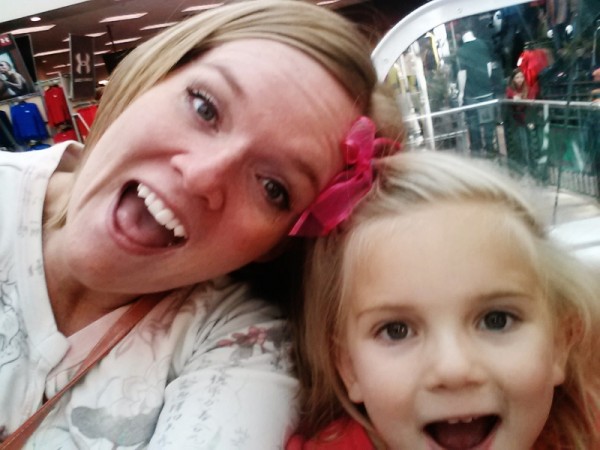 Many of you locals know that our new Scheel's just opened in Sandy. It's a ginormous sporting goods store.  You may NOT know that there is a Ferris Wheel inside the store.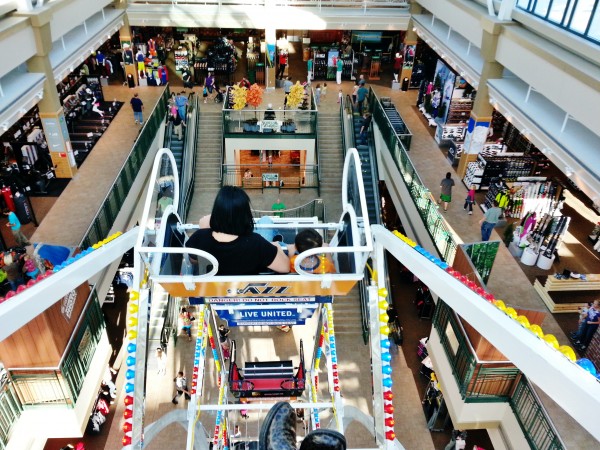 Yes, the store is THAT big!
During it's construction, we read that the store would have a Ferris Wheel.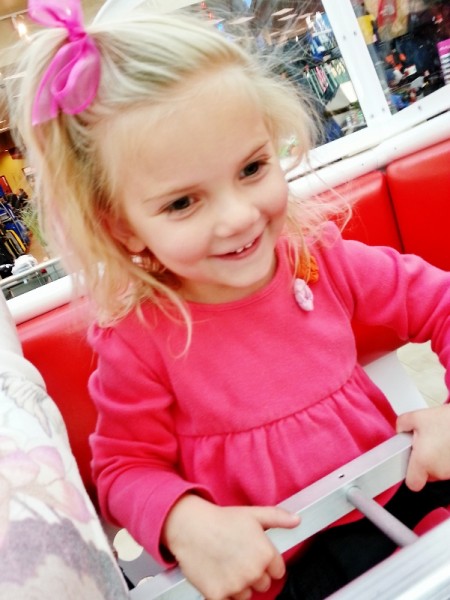 Sunny, a new connoisseur of Ferris Wheels, was ecstatic to learn this and asked every time we passed the store if it was open yet and if she could ride.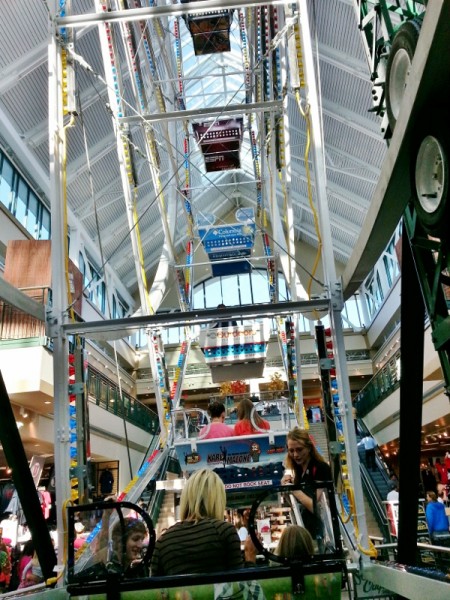 Well…that day came this week.  Me and Sunny rode the Ferris Wheel.  And yes, it was everything she thought it would be, maybe even more.
It's very big for an indoor ride.
Each ride costs $1.  You can buy a token to ride at any register. It's quite a bargain for such a big thrill.
While you're there, you should probably also stop by their little deli and at least sample their home made fudge.  Our favorite was the Orange Cream and the Chocolate Mint.
So we're counting this little outing as number 67 on the list.
Related posts: