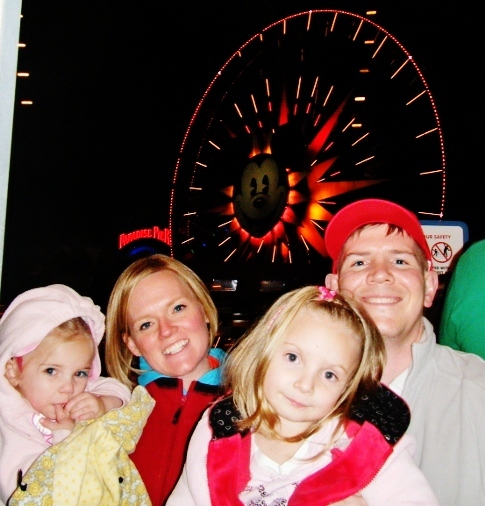 We're planning trip to the DL in the near future. Thus the reason for my four part Disneyland series of posts.
In case you missed them, here they are…One, two, and three.
This final DL post is about eating at Disneyland with out going broke.  I don't consider myself a cheapskate when it comes to vacations, I just like to spend my money on things that matter the most to me. When it comes to dining at Disneyland, paying $7.00 for a corn dog isn't exactly a great value.
I've complied a little list of ideas that have helped us spend our precious Disney bucks wisely.
IDEA ONE:  Take your lunch.  If you're planning to be in the park ALL DAY, take food for at least one of your meals.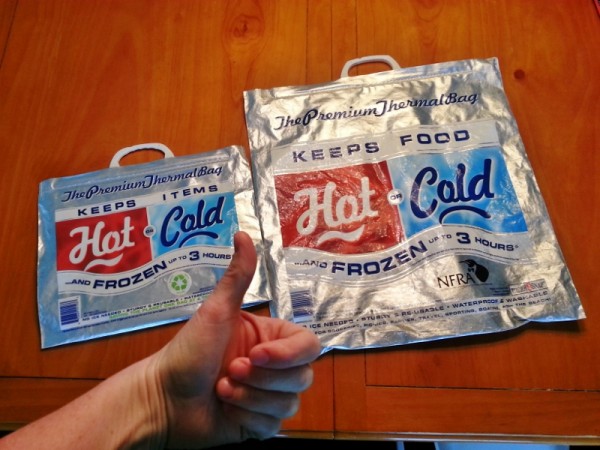 We invested in these HOT/COLD bags.   They cost about $3.00. They DO work and WILL keep your food frozen for many hours.
The Parks don't allow you to bring in a cooler, but they DO let you roll in whatever you'd like in the bottom of your stroller. The HOT/COLD bags fit nicely there.
A sample meal we'd take would include a packet of deli lunch meat, a tray of King's Hawaiian Rolls, a large bag of chips, some fruit and some string cheese.
I like to bring foods that are easy to assemble.  No mayo or mustard on my sandwiches at Disneyland, too messy and time consuming. If there's leftovers, they make a great afternoon snack.
IDEA TWO: You'll also save a small fortune by bringing in your own cans or bottles of soda and or water. My husband (who will appreciate me calling him out) NEEDS a steady intake of Diet Pepsi flowing a regular intervals.  If I had to pay for each of his sodas at park prices, we'd have to take out a second mortgage. With a few frozen water bottles in the HOT/COLD bag, the soda stays ice cold all day.
With all the money you'll be saving on meals, you won't mind making a stop outside the TIKI  ROOM for some DOLE Pineapple Whip.  If you've never had it, it's the best soft serve frozen treat EVER!  And while you're waiting in line at It's a Small World, you'll really enjoy eating a cotton candy!  Or take your savings and splurge at the Blue Bayou the restaurant inside Pirates of the Caribbean ride (we call it the Evil It's a Small World ride).
IDEA THREE: If you're really interested in saving money we've had great success and enjoyment eating dinner inside our hotel room with food we've prepared at home.  All you need to do is be sure to select a room with a microwave and prepare a few simple meals in advance.
We've loved eating our home-packed ham fried rice, taco meat burritos or even spaghetti with meatballs. They're an easy meal that just needs to be warmed. At the end of a long day at the park, sometimes the last thing you want to do is file the whole family into a restaurant to be waited on. Can you hear the crying kids right now?
Don't take any of these tips to mean that eating at Disneyland isn't worth it.  We really look forward to a hot loaf of sour dough bread at California Adventure and lots of other Disney delicacies.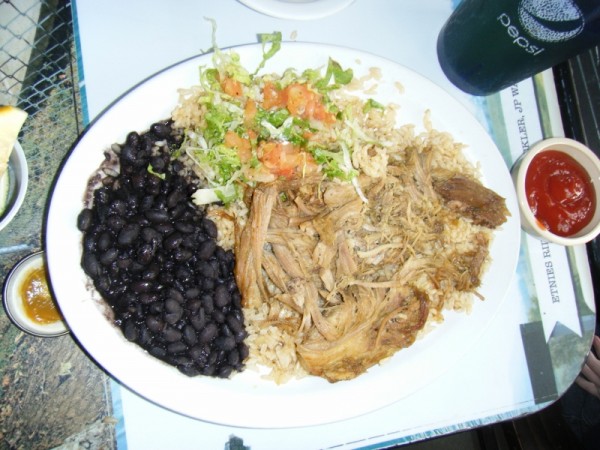 Take the money you saved and put  somewhere else. We LOVE a few of the Socal restaurants like Wahoo's.  Look at this plate.  It's Combo 10 on their menu board.
Put your money into what you want most and you'll be more satisfied with your Disney Trip.
Related posts: