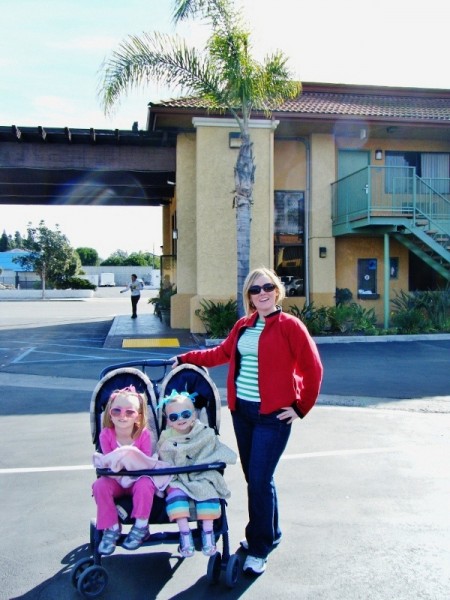 I obsess over picking hotel rooms, mainly because it's fun for me.  I get a lot of satisfaction out of planning trips, so I try to make the process last as long as possible.
The right hotel can make or break your Disney trip. With so many to chose from, it's hard to know which is best for your family.  After some painful trial and error of my own, I've assembled  a list of tips I hope is useful when selecting a room.
I can't give a list of the BEST hotels, because it all depends on what your priorities are.  So…the first thing you need to do is decide what YOUR priorities are.  These are the items to consider before selecting your room.
Do you have kids that need naps?
Do you want to be within walking distance?
Do you need a suite for parental peace and privacy at night?
Are you going to be there multiple days if so, what is your parking plan?
Do you need a kitchenette or at least a microwave in your room?
How important is a free hotel breakfast?
Are you traveling with light sleepers?
Are you traveling in a group?
How much are you willing to spend to get what you want?
What else matters to you in hotel stay?
Once you know your priorities, it's easier to look for a room that will accommodate your needs.  It's very hard to find a room that does it ALL unless you are willing to PAY.
Here's a few things I've learned you may want to consider when selecting your room.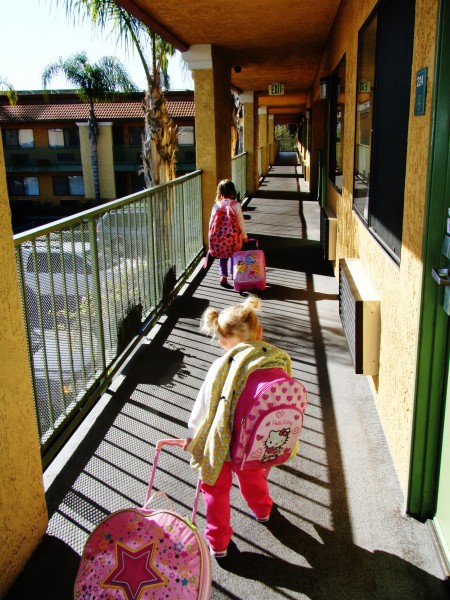 Tip ONE:  If you're planning to save money by being father away from the park factor in $15 a day to park in the Disneyland parking structure. Once you add the daily parking fee and the extra gas back and forth, the convenience off being close might be worth it.
Also, consider the hassle of the parking structure tram to the gate, especially if you're bringing a loaded down stroller.  You have to empty the stroller of kids and other junk you're bringing into the park, fold it up, board everyone and all your stuff on the tram and then reload it after the short ride to the park.
Take it from me, it's a hassle.  I'd rather walk from my hotel to the park if at all possible.  In fact on our last trip we stayed at the Comfort Inn Anaheim Maingate located exactly 1 mile from Disney's gate.  We walked our friends who were with us drove.  We beat them into the park every time.
Tip TWO: Travel sites like Getaway Today are very helpful, but…I have never had them get me the best deal on a hotel room.  When I've broken the prices down, I've found the price of the room is hiked WAY up. You can still get a great discount on park tickets even if you don't buy your room through them.
To avoid this, use those sites to research and read reviews, but go directly to the hotel website to book your actual room. The prices for family suites seem to be especially expensive through travel sites. On our upcoming trip we're planning to stay at the Best Western Raffle's Inn.  I saved more than $500 (for reals) on our upcoming trip by booking directly with the hotel site.  Be sure to check all their rate plans, we saved extra money by toggling with the options there too. I also avoided paying for the room until we actually arrive.
Tip THREE: Read the hotel reviews before you book your room.  That's the best way to know what to expect from a specific hotel.  You might find out what the hotel is really like aside from the alluring photo on the website.  Maybe the walls are paper thin and the hotel is next to a freeway.  If you're traveling with light sleepers this place might not be the one for you. Check the reviews.
Look for trends in reviews.  If multiple reviews report the same information, you can expect this in your stay.  If one person says its the worst hotel ever, but the other reviews seem alright, don't cross the hotel off you list.  Very often people who care enough to write a review have been biased usually by some horrible but unique to them experience.
Hope this is helpful in your trip planning.  I hope you get to plan a lot of FUN trips in your future.  Even if you don't take the trips right away, it's still fun to plan.  Taking trips is one of the things I look forward to most.
Related posts: