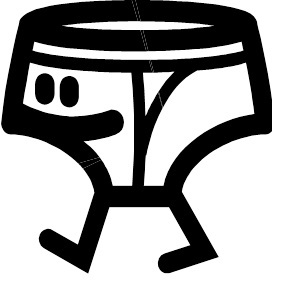 I have BIG news for all you Helpy Helpertons out there. Operation Undies annual clothing drive will be held Sat Sept. 29 from 10am-2pm in the Daybreak Community on Soda Row!  We'll be next door to Oopsie Daisy Children's Boutique at 11277 Kestrel Rise Road.
The nice people at Kennecott Land have agreed to let us use some vacant retail space free of charge. There's plenty of parking in front and back.
It's your chance to clean out and free up space in your closets.  I know everyone has a new crop of school clothes to pack into your wardrobes.  Don't you hate it when there are too many clothes in your drawers?
The clothing will be warming kids from the Central de la Familia Head Start Schools.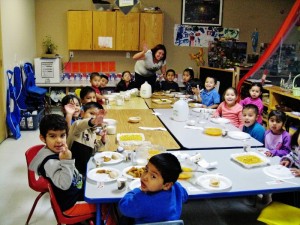 My friend who teaches there reports that many of the kids severely under dressed for cold weather. For some, it's their first winter in Utah and they've never experienced cold weather. Your gently used clothing goes a long way to give warmth to needy child.
With your participation this will be the biggest, best clothing drive we've ever done!
If you're wondering what kind of things were looking for, here's the list.
New packages of socks and underwear in any size. Especially the smallest sizes.  Teachers at the school say the kids often come without any undies or some that are full of holes and 5 sizes too big.
 We want your best gently used clothing in any size (even grown up sizes).
New warm clothing.  If you see something on clearance, go ahead and pick it up.  We'll find a little body that needs it.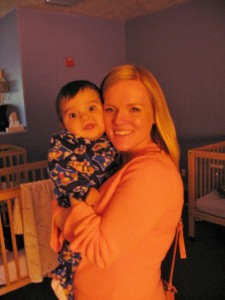 So come, invite your friends.  Stay for lunch Soda Row has many scrumptious lunch options. I promise after making your donations to these needy kids you'll be smiling and feeling warm fuzzies all day.
Organizing this drive has been a serious time consuming project I've taken on NOT for my own entertainment.  The needs of these families are very serious. I just KNOW there are unused clothes in your drawers that will bring warmth to these kids and relief to their parents.  If we all do a little, it goes a long way.
Here's my ONE impassioned plea…Please, pretty please share this post with your friends.  I don't have enough readers of this blog to make this clothing drive succeed on my own.  I need your help to make this invitation to donate go viral in our community.  Please repost on facebook, talk about it on twitter, pin or just old fashion call your friends on the phone.  Does anyone talk on the phone anymore?
If you'd like to know more about this project or help with our other endeavors to provide relief contact me here.
Related posts: