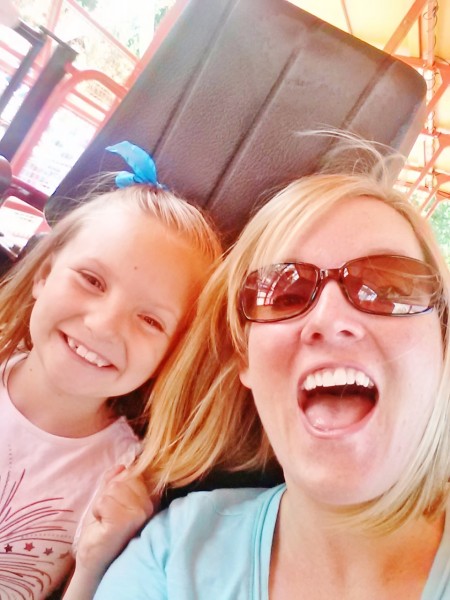 I love rides.  I do. I just LOVE that tickley feeling in my belly.  So naturally, one of my favorite days of the year is Lagoon Day!
You might imagine I was looking forward to #79 on the list. As a child we used to drive past Lagoon on the way to my grandparents house.  I remember being thrilled  seeing it as we drove by.  I kept my fingers crossed that we'd see the Colossus doing it's loops as we sped by at 65 MPH.
Steve's dad must love Lagoon as much as I do because Steve tells me he used to wake up his kids on Lagoon day by jumping around the house incessantly singing, "It's Goonie-Goonie day!"
To actually go to Lagoon was almost an out of body experience for me as a child.  We went as a family every three or four years and sometimes in between if we were invited to go with a friend.
But now I am the grown up and what I say goes and I say we go EVERY YEAR!
We have started a tradition with our cousins going each Memorial day. We caravan up and ride together all day long!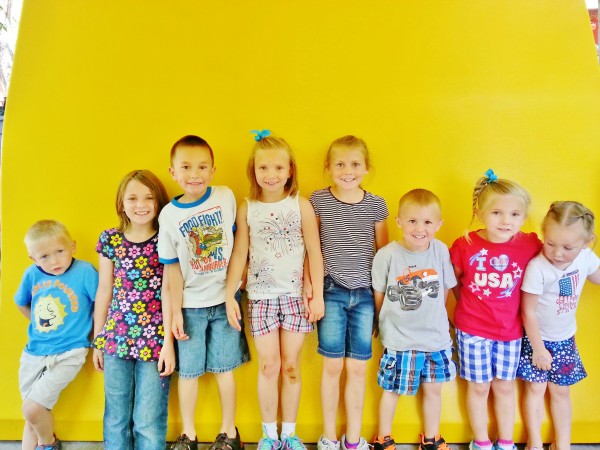 Lagoon on Memorial Day is Utah's best kept secret. It's perfect weather and no crowds. I'm not sure why, but on the actual holiday, Lagoon is always nearly empty. We almost never have to wait in long lines. We run from ride to ride filling the seats with as many cousins as we can manage and scream our heads off.
Alyssa, who has always been an adventure girl, LOVES Lagoon more than life itself!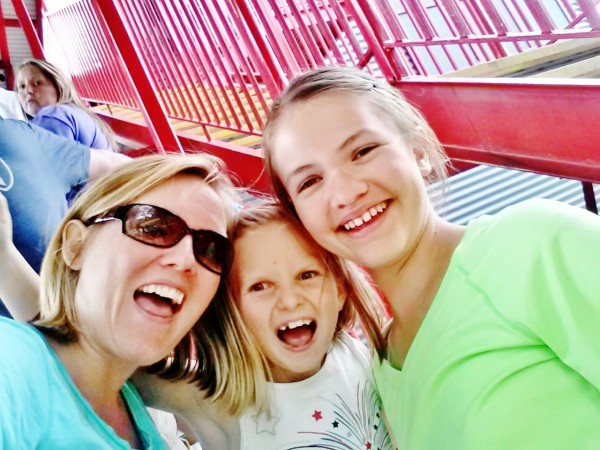 Last year she was just a smidge too short for all the biggest attractions, but we didn't let that stop us from riding them.  We managed to sneak her past their stringent (not) height checks and she rode both Wicked and The Colossus.
This year she was of legal height and we rode all of the biggest attractions time after time, after time!  It was awesome.  Here we are with our 11-year-old friend/cousin Samantha as the very last groups in line for Wicked when the park closed.  We were so proud to be the last die-hard thrill seekers left in the park.
Steve and Sunny are good sports and really like Lagoon, but aren't interested in the big attractions.  During this trip I believe Steve took Sunny on her favorite ride, the Terror Ride, 4 times in a row.  They also rode the Merry-Go-Round a record 6 times.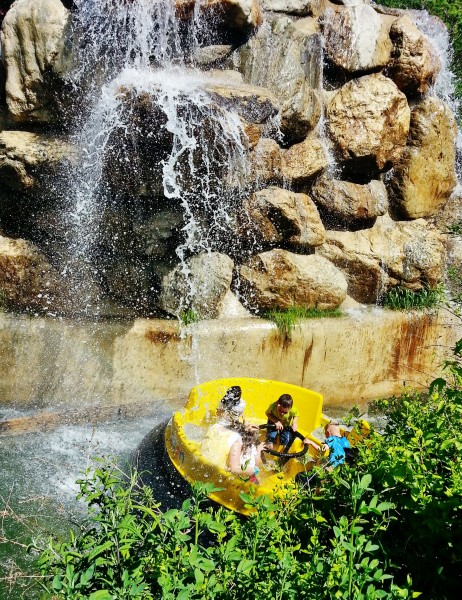 I think going to Lagoon is one of the funnest things around despite my proclivity for getting motion sickness and having to lay on the ground from time to time to let my equilibrium stabilize.
In case you're planning a trip to Lagoon this summer, I'll provide you with a list of do's and dont's.
1. Do consider going to Lagoon before the heat of the summer.  If you can manage to go before school lets out or after it's back in session, you'll find the park much less crowded and a lot less hot.  Nothing is more disappointing than spending hundreds of dollars on a day of fun only to spend it roasting like a toasted cheezer waiting in lines that snake around for miles. Speaking of Snakes, Rattle Snake Rapids is a great way to cool off, but be sure to bring a plastic zip-lock bag to keep your phone dry.
2. Do dose yourself (and your kids) with Bonine. I can totally tell I'm not nine years old anymore because each time I whirl around on a ride I feel like I need to hurl directly after, unless I take my favorite motion-sickness pill a few hours before we arrive at the park. Even then I have to be careful I don't ride too many things that spin me like the Paratrooper.  It's on my DO NOT RIDE list for sure.  I like Bonine because it doesn't make me drowsy.  Test it before you go everyone reacts differently to medication.
3. Don't forget to take a picnic.  Lagoon totally allows you to bring your own food.  We like to take a simple picnic, and leave money to buy cotton candy or a snow cone. See here for a great list of park-friendly foods.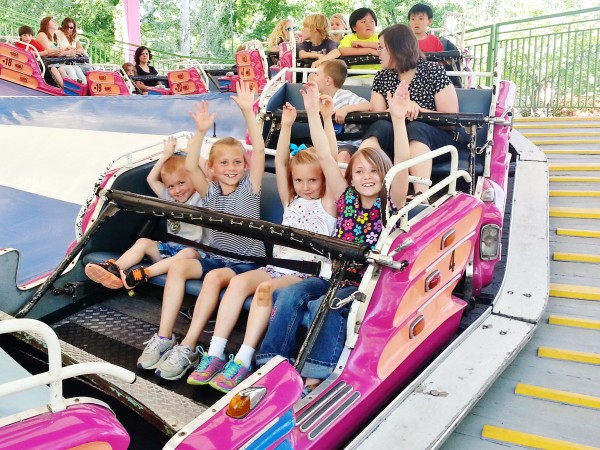 4. Do know before you go.  Check the website for hours of operation and any ride closures.  When you go before the peak of the season the park hours are usually reduced.  On Memorial Day they open from 11a.m. to 7p.m.  That might not seem like enough time, but when you consider that you don't really have to wait in lines, it's PLENTY of time.
5. Don't ever pay full price. There are always discount prices to be had.  On Memorial Day we get an e-mail from the Lagoon Fun Time Club with a special discount offer.  It's usually almost $20 off their standard admission!  There also a slew of discounts available at Costco, Deseret Book and a host of other places. Not to be insulting, but if you pay full price, you're a sucker.
Related posts: