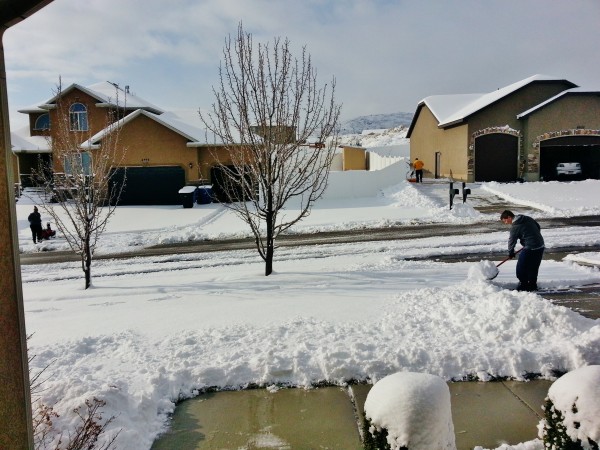 I hear a lot of unhappiness related to spring snow.
There really is no reason to fear spring snow.  It won't last long. It's supposed to be 60 degrees in a matter of 48 hours.
I  know some of you will probably want to throw tomatoes at me for suggesting it could be fun, but…Try looking at this as your last chance to go sledding or make a snowman or you could pick number 9 from my list.
Or you could do one better and go and get you some fresh powder skiing like we did yesterday.
It snowed on us all day at Alta and there was 6 inches un-tracked powder on all the groomed runs and 18 inches on all the un-groomed runs. It was my first ever ski experience in powder.  It was twice as much work at regular skiing but it was 10 times as much fun.  I was able to ski runs I'd never dare to run ordinarily because I don't like to ski too fast.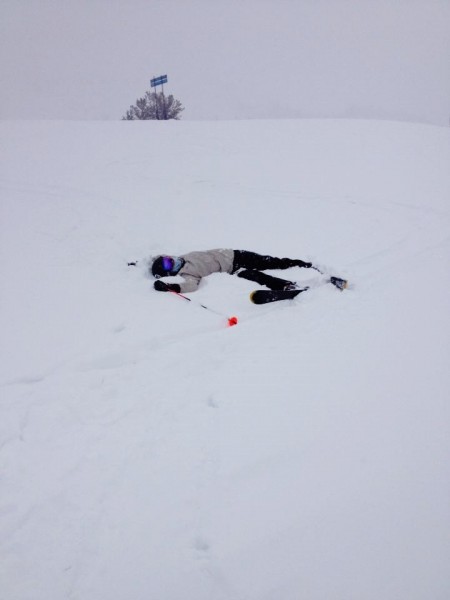 If you can't tell from this photo. The powder slows you WAY down.

So…since there is nothing you can do to stop spring snow, I live by this old adage "If you can't beat em, join em.
*Interesting side bar.  Steve is out shoveling the snow right now while I am in the warm house typing this up.
Related posts: