Don't you just LOVE this time of year?  I love the soccer games, watching the kids ride their bikes and seeing all the trees sprout new leaves.  It's so inspiring to watch the world come back to life.
Last week we cleared out the weeds from all the flowerbeds and planted our annual crop of petunias.  I'm not the most creative gardener, but I love petunias because they grow all season and well into the fall.  They just flower and flower and then flower some more. They make the yard look so fresh and colorful with very little effort or expense.
I actually know very little about flowers and gardens, but I'm starting to get more excited about gardening and growing things.  My information source about gardening and all things yard came from my friend and neighbor Jennie.  She gave me some Canna lilies a few years ago which come back every year on their own.  We've enjoyed having them in our yard because they are so beautiful and attract humming birds which are always so exciting to see!
The problem with planting stuff and watching it grow is that it makes you want to plant more stuff and improve the garden.  Since I have very little knowledge and experience with this, and my best gardening advice source moved away,  I jumped at the chance to become a part of the Jordan Valley Conservancy District's Garden Club when I heard about it from my friend Tauni.  It's free!  And, anyone can join!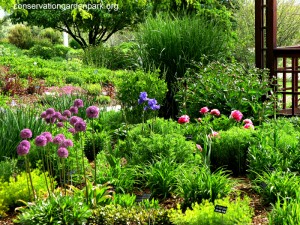 The Club meetings are held at 8275 South 1300 West,  West Jordan, Utah.  They meet monthly at workshops taught by subject specific experts.  And really, who doesn't want free education and advice!  Tauni, who is the founder of SNAP asked if I would be interested in blogging about the Home and Garden club and about they're upcoming summer event.
This coming June 9th they're throwing a full-fledged Garden Party!  Unlike the Garden Club, there is a $10 fee to attend this Summer Soiree.  But it looks like it's going to be worth the nominal fee for all the  food, and music, and gardening experts running rampant at the party!  They're bringing big-gun experts Justin and Cassity from the nationally read DYI site Remodelaholic.com to be the keynote speakers.
There will also be several workshops taught by local gardening experts giving tours of the Conservation Garden and teaching about gardening with water-wise plants.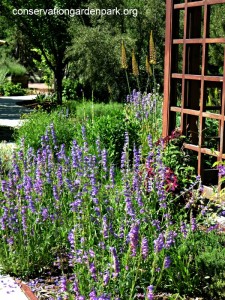 Additionally, a variety of well known DIY experts will be hosting workshops related to budget friendly DIY projects for home and garden. For someone like me this is an incredible opportunity to get some real advice that works for my budget, and my climate.
I'm so excited about this event. If you're in the same boat as me, you should consider attending too!  I'd love to see you there!
I usually post about my pleasant events AFTER they occur, but I thought some of you might want to know about it now before the Summer Soiree.  I'll be counting this as #22 on the list.  If you want to go, drop me a line and let me know.  I'd be happy to meet you there!
Related posts: