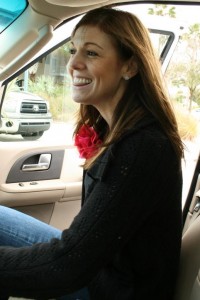 I mentioned a few posts ago that I recently celebrated my 34th birthday in an amazingly fun way.
I thought nothing could top it until my friend Christy shared this link with me.  I hope you'll take the time to click through and read about the AMAZING day this woman I don't know named Robyn had on her 38th birthday.
I sobbed as I read about the generosity this woman and her family provided for the people they came in contact with.  I'm a big believer in the Universe putting the right people in the right places and I just know a lot of lives her touched by the celebration of her special day.
I won't say it make me feel shallow for being self centered about my recent birthday celebration.You should be able to do fun things you love at least one day of the year.  I recommend doing them more frequently then that, see here.
I will say I'm already making plans for my 35 birthday and I think it will be my most highly anticipated birthday yet.
If you didn't read it yet, do so now and thank me later.  This woman is my inspiration for the week.
Related posts: