I mentioned that I'm affiliated with Intermountain Healthcare's Intermountain Mom's on Facebook a few times over the last few weeks.
Today I'm talking about their Facebook Daily giveaway called the Daily Delivery.  Each day you can enter to win all kinds of fun baby supplies.
Looking at the prizes has made me reminisce about what it was like being a new mom. Most of my memories were very fond even though I struggled a lot with my babies in the beginning, especially trying to assemble all the things my babies needed. The Daily Delivery knows what you need and wants to give it to you, FREE!
Since we're talking about baby supplies, one of my fondest memories were all the baby showers and gifts I received.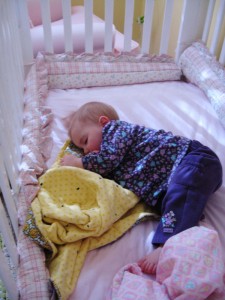 I also LOVED the crib we chose.  Tears build up when I think of all the time I spent watching them sleep in that cozy crib.
Last weekend I gave our sweet crib my friend Heidi.  She's getting ready to have her first baby.
It was hard to part with that sentimental piece of furniture, but it took up so much space in our storage room and it seemed like such a waste to keep it since we're not planning to use it anytime soon.
We delivered our crib to her just before she had a baby shower.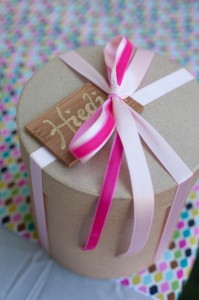 Don't you remember how fun it is to be showered with gifts for your baby?  After the baby comes, the presents stop rolling in.  Wouldn't it be great if the gifts and baby supplies could keep coming?
Here's your big chance…If you haven't already liked Intermountain Mom's, consider doing it.  If not for the free advice from Nurse Dani or being part of a community of new moms, do it for the Daily Delivery and your chance to win the stuff you need. Who couldn't use some free diapers?
Regular Daily Delivery Facebook Fans can win their choice of these options as the daily prize:
1. Diapers. Available in newborn to size 6
2. A Formula Gift Bag including two cans of formula (your choice of Similac or Enfamil), six bottles, four breast milk containers and two insulated cooler packs
3. Handy specialized breast feeding Boppy Pillow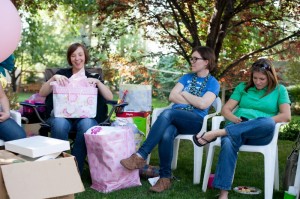 If you don't currently have babies, you can win them for a friend or family member. There are so many new moms out there who would love you forever if you gave them free diapers. They make great baby shower presents!  It's not technically re-gifting.  It's just passing the gift along.
Intermountain Moms Daily Delivery wants you to be the prize winner!  If you don't win today, you might win tomorrow. All you have to do to enter to win is respond to the Daily Delivery post and win the prize!
I have also been authorized to offer one of my readers a GRAND PRIZE DAILY DELIVERY PACK which includes a combination of all three Daily Delivery prizes. It'll be like a baby shower being delivered to your front porch, but with out all the lame games!
Here's what you gotta do to enter for the grand prize.
a Rafflecopter giveaway

The contest for the grand prize runs until NEXT Wednesday.  Enter now, but while your waiting for that to transpire, go ahead and try your luck for the next week on the Daily Delivery on Intermountain Moms.