I probably should have posted this a few weeks ago, but if you still have Halloween Candy around this will help you.
If your kids are like mine they collected gads and gads of candy during trick-or-treat.  Too much candy at our house causes nothing but trouble.
Here's the progression of Halloween night at our house.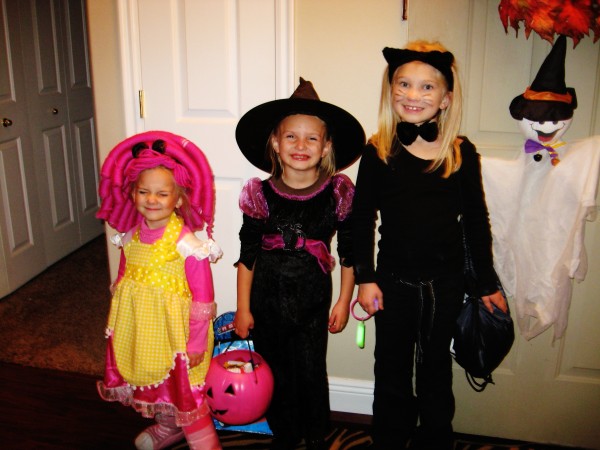 It goes from this.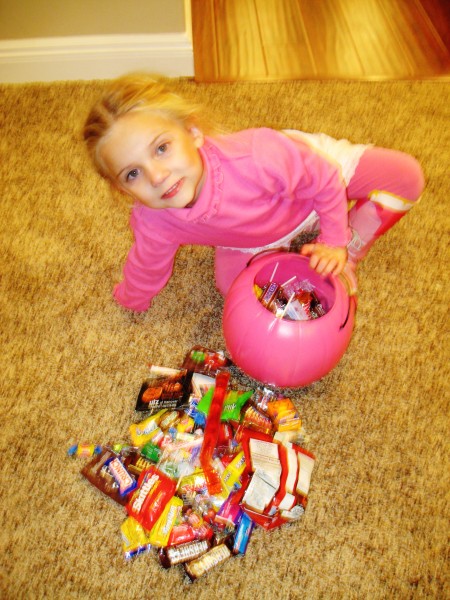 Until we reach candy drunkeness.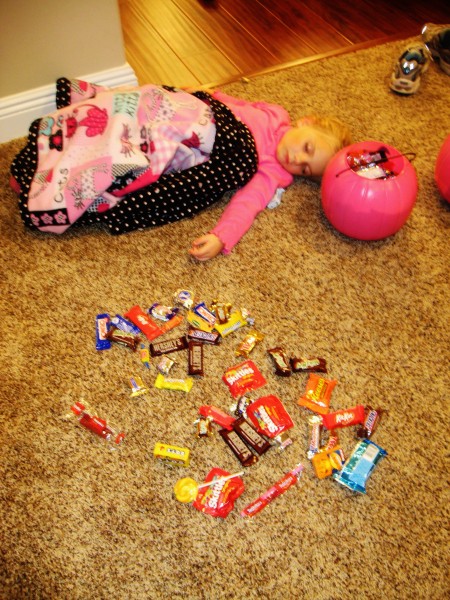 It's not a pretty picture.  And then…There's the candy hangover the next day. And the day after and after.
Don't think I'm a mean bad mom who won't let her kids eat excessive amounts of candy on Halloween, because I do permit it, but when it goes on for weeks at a time…It's a problem. Luckily a few years ago, my sister-in-law introduced me to the idea of "The Switch Witch."
She's a nice Witch that visits the house whenever you'd like her to.  All you need to do is have the kids sort their candy.  They keep what they want and put the rest in a bag for the Switch Witch.  She, in return, leaves them a nice toy or prize.
This is a win for everyone except the Witch herself.  If she's not careful, she'll eat too much discarded candy.  So you have to reason with yourself the Switch Witch and make sure she discards the candy quickly and doesn't make herself sick.
This year, the Switch Witch took more than half the candy collected leaving us with a manageable amount.  She left the kids digital Hello Kitty slap bracelet watches.  It may as well have been Christmas morning.
If you still have WAY too much candy around and you're looking for a way out, give the Switch Witch a call.