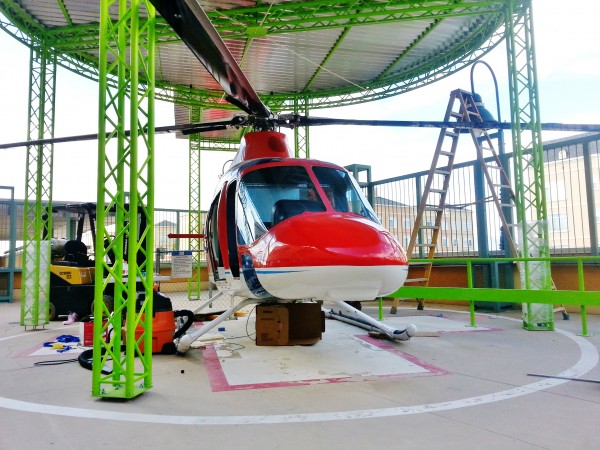 Something BIG is landing at the Discovery Gateway Children's Museum in Salt Lake this weekend. YOU could get a free family pass for six to see the new exhibit.
I was invited (and in an effort to provide full disclosure, was compensated) to come take a sneak peak, even before construction was completed of the Intermountain Healthcare mock Primary Children's Hospital Emergency Department and Life Flight interactive exhibit at Discovery Gateway.
If your kids like helicopters, this isn't one to miss.  Although the museum has housed a Life Flight copter donated by Intermountain Health Care for several years, they new additions make it MUCH more exciting, realistic and SO interactive.
Along with having the opportunity to be part of a mock life-saving team, kids will also learn how to prevent accidents and stay safe.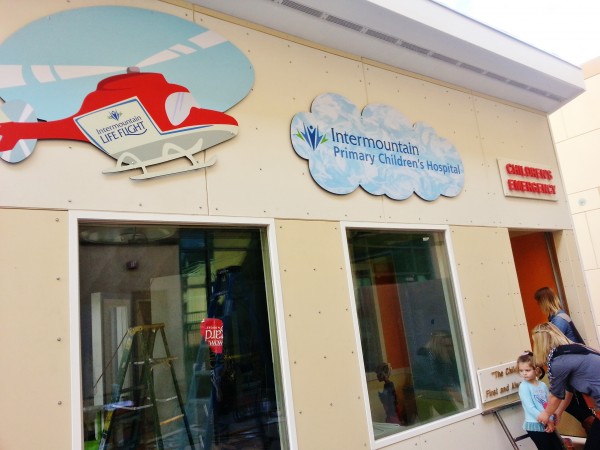 The new exhibit features a mock Primary Children's Hospital Emergency Department with interactive areas for triage, imaging, dress up, and surgery where children will perform surgeries using custom-designed iPad apps.
Kids can play the various roles taking care of patients from coordinating a Life Flight launch to caring for patients in a new interactive treatment area INSIDE the helicopter. It's really very cool.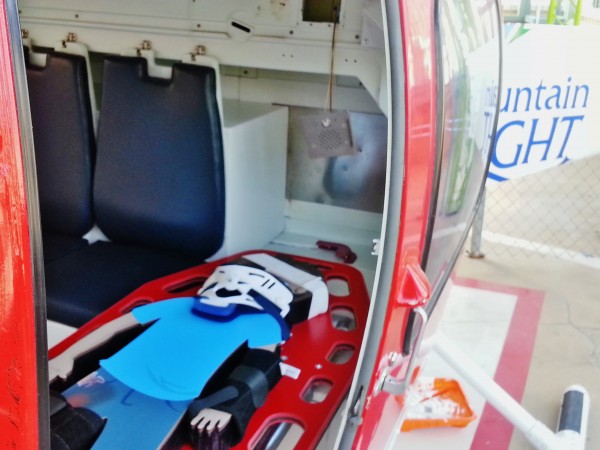 They'll role play, dress up, and be a part of the emergency team. They'll move patients in the triage area, take X-rays, or join the surgical team to perform one of three surgeries via iPad apps. They can even scrub-in at one of these child-size surgical sinks before they perform their mock surgery.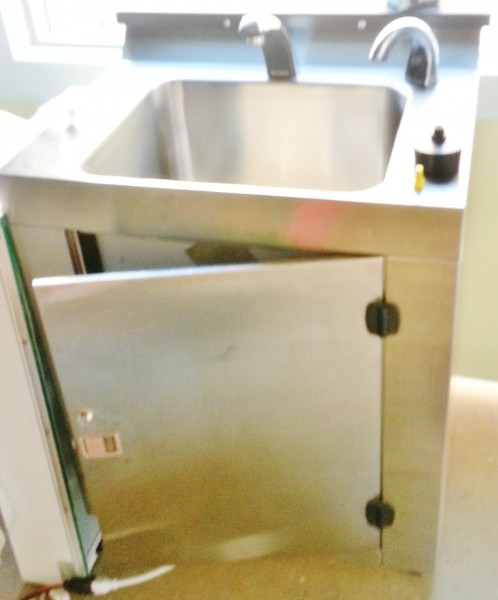 It's one of those things likely to make a lasting impression in young minds. It's an experience that could shape a little life. I remember having mind-blowing experiences at the Children's museum 25 years ago in it's old location.
Here's a child-size X-Ray table where kids can discover what bodies look like on the inside.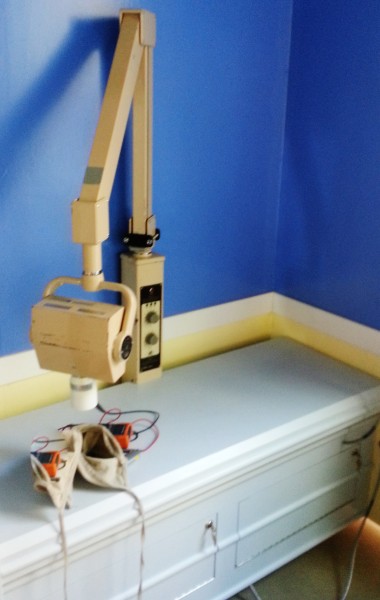 It's a great experience for families.  It's also a fantastic place for Mom's to take kids when it's too cold outside to do much else.
This exhibit is opening on the 35th anniversary for the museum. To mark the celebration, the museum admission is $3.50 all day and they're offering $35 OFF the annual pass price. This discount is for SATURDAY the 21st of September ONLY! It's available on-line AND in person at the museum.
If you're already a member, you can apply the promotion to extend your current membership.  They're even having a Members Morning on Saturday September 21st from 9-11am.  You'll be among the first to see the new attraction.
I've got a family pass for six to give away. Enter below
Related posts: