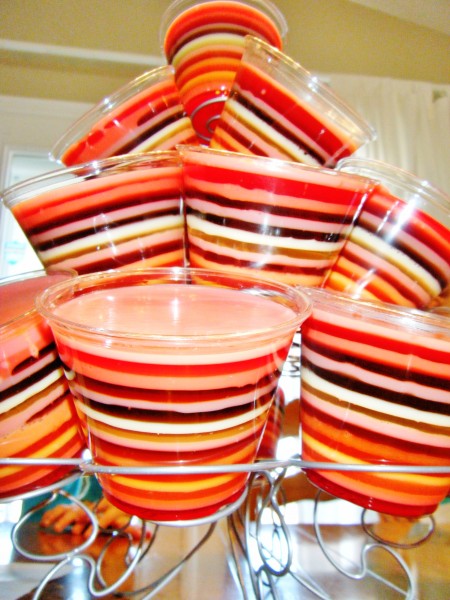 So…for Thanksgiving, I made pies, a turkey (for my first time ever) and a 16 layered Jell-O. So that pretty much fills my cooking quota for the rest of the year.The effort alone on the turkey was worth an award in my mind. And that doesn't even come close to the man hours involved in making a 20 layer Jello.
I've informed my family that I'm done cooking for the year and instructed them to be creative at meal time.  I'm just planning to eat whatever gets dropped off on the doorstep from neighbor gifts. Don't you just LOVE December.  Yes to fudge, yes to divinity, yes to a box of oranges. They all sound like dinner to me.
Also on the docket for dinner (or lunch) is the new location of Café Zupas which opened last week at Quarry Bend Shopping Center in Sandy.  We attended a pre-opening party before Thanksgiving where they fed us some scrumptious salad, sandwiches and desert.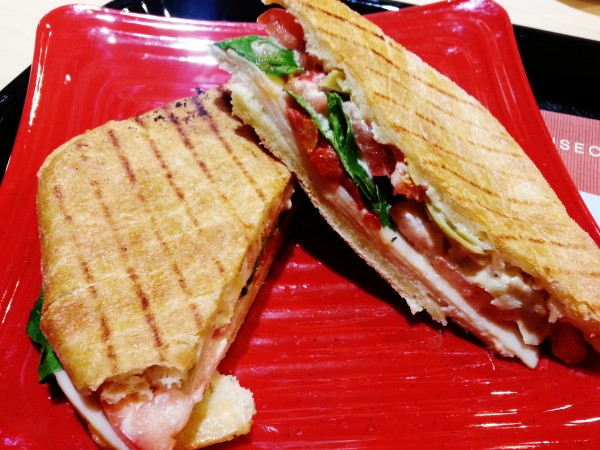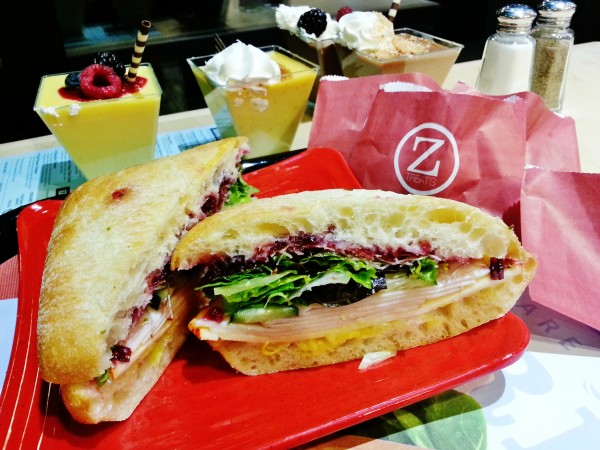 Steve had the Turkey Cranberry, and I had a new item on the menu…The Turkey Spinach Artichoke Panini. I was starving when I ate it, but it was easily the best sandwich I've ever had.
Did I mentioned they served us desert?  Four people in my family…four different flavored Crème Brule's.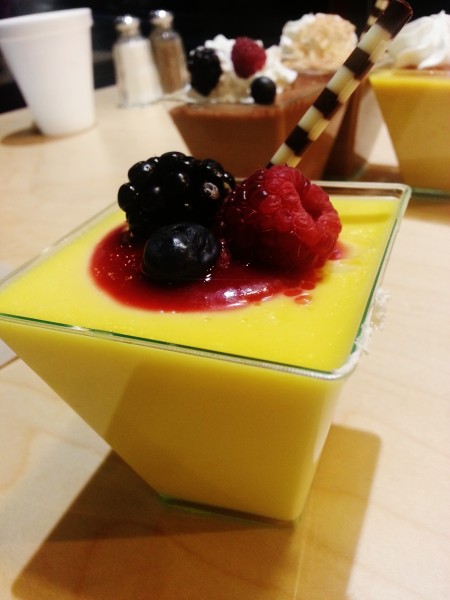 Seriously. To be fair, they were more like custard than the Crème Brule I'm accustomed to, but still…delicious and BIG enough to share.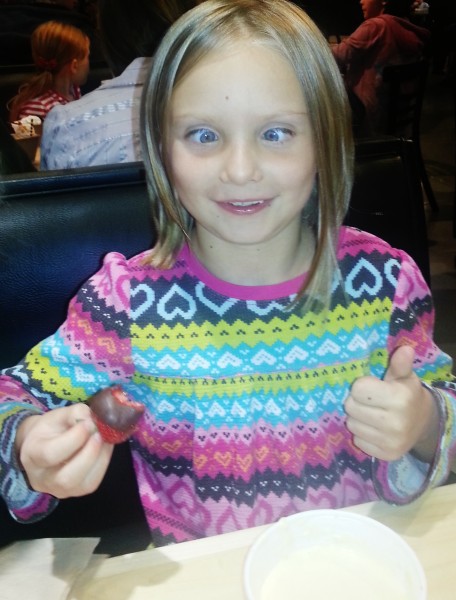 Ask my seven year old what happens if you eat an entire Zupa's Crème Brule by yourself…She still insists the flavor and enjoyment was worth being WAY too full all night.
So…what does all this mean to you?
Well, their big GRAND OPENING is this weekend and I thought you might like to know about some of the festivities.  They're offering some pretty BIG incentives to celebrate.
Thur-Fri, Nov 29-30 Grand Opening Weekend of newest location, 9242 S. Village Shop Dr. Sandy.
FREE DESSERT!!!–That's right, don't just look at my photos, go try one for yourself…For FREE!  They're giving away free desserts with every meal.
FIRST 50 GET 50% OFF!—If you're finishing up your early bird shopping, stop in for a half priced lunch AND a free desert for the first 50 customers. They open at 11:00am
WIN FREE CATERING FOR YOUR OFFICE–They're giving away a catered lunch every day.
Sat, Dec 1 The Grand Opening Party
WIN FREE FOOD FOR A YEAR!–Every customer will be entered to win a $520 gift certificate! That's enough credit to eat at Cafe Zupas every week for a year!

$25 EVERY 15 MINUTES!–They're giving away a $25 gift certificate every 15 minutes.
If you're like me…your next square meal will likely be made by the professionals at Café Zupas, because I likely won't cook a thing until my New Year's resolution in January tells me I have to.