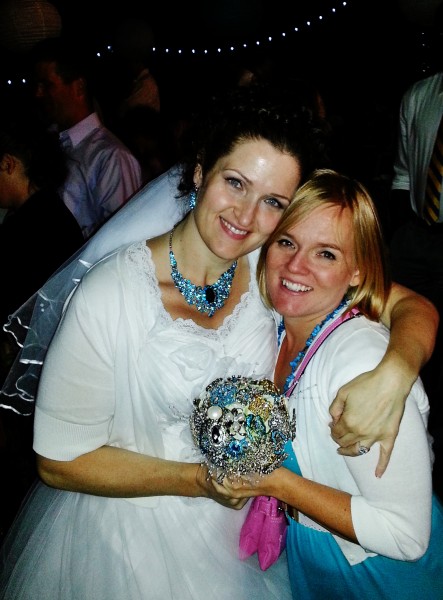 I am so blessed to have so many good friends.  I really don't know what I have done to be so richly blessed with good people around me.
My good friend Bonnie, whom I lived with during college at least twice, came to visit me from the Bay Area over Christmas this last year.  During her visit we had a serious, serious talk about getting her married asap.  She's turned 34 this year and wanted a family and husband to share her life with. At nearly 34 we didn't have a moment to spare.
Together (and by together I mean mostly me) we decided to improve her dating profile on her preferred dating site.  We adjusted the pictures, and re-wrote the greeting so that interested suitors would see her in the best light.
Additionally, I took it upon my self to cast the net as far as possible and sent cute little messages under her name to dozens and dozens of men.  The results of those messages yielded many returned messages and several phone calls.
There was one profile I looked at that I felt particularly strong about.  Unfortunately this person was not a paid member on the site and could not easily exchange messages.  He did however cryptically leave his e-mail address in his greeting.  So I forwarded his profile to Bonnie and demanded she e-mail him.
She finally got around to sending him a message about 10 days later. He responded quickly and they quickly began talking on the phone.  The first night they talked for an hour, the second night they talked for several hours and before I knew it, they were planning their future together.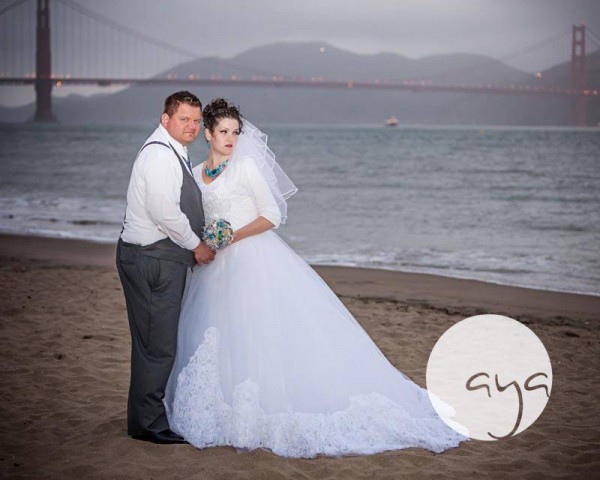 Now it's several months later and I just returned from their Wedding in San Francisco.
As you can see from the photos, she was a beautiful bride.  You may notice the quality of these photos are top notch.  I talked one of my other besties, Heather into coming with me.  She's an established photographer and takes breathtaking wedding photos.
The wedding ended up being a joyous time, but was filled with a lot of really hard work.
What did we do while we were there? We helped the bride fix her MAJOR wardrobe malfunction, moved her into her new apartment, made corsages and boutineers for the entire wedding party,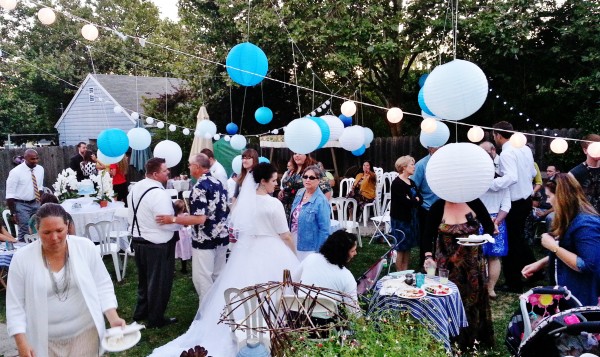 did the brides hair, took bridal photos on location in front of the Golden Gate Bridge, helped the bride dress for the wedding, took wedding photos at the Sacramento Temple in 105 degree heat, framed a bridal photo, and took photos at the reception and various other projects.
In all, it was wonderful and totally exhausting.  We had one day to recover before we headed home.  More on our one day trip titled Heather and Kristin do San Francsico next week.
This was the ULTIMATE pleasant event for me.  I can't tell you how much joy it gives me to see my dear friend find her love.  So…I'm totally counting this at #91 on the list.