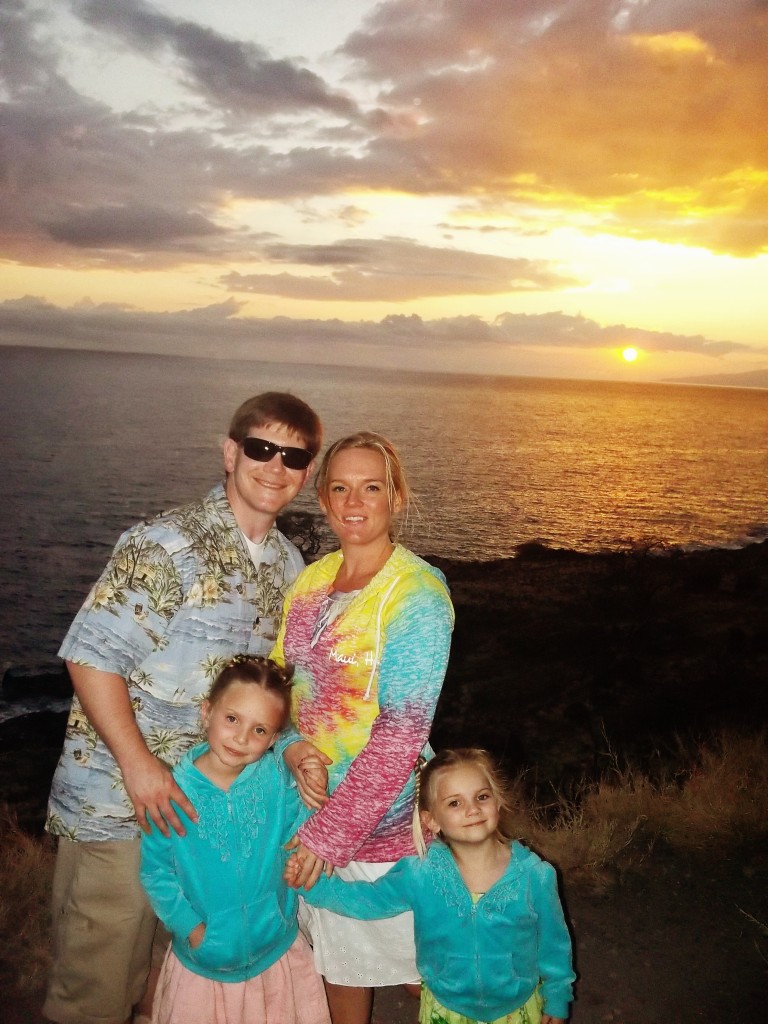 If I haven't mentioned it before, I love vacations.  I live for vacationing especially in the winter, more especially if that vacation is to Maui.  We've been three times in the last six years and wish we were going THIS year.  But we're not (sad face).
Since were NOT going, I thought I'd share some packing tips for those of you who ARE going.  We've had lots of experience bringing the wrong things.  Our first trip we were fooled by the forecast which predicted 75 degree weather.  Be aware 75 degrees in Hawaii feels like 95 degrees.  We brought clothes appropriate for 75.  We were roasting hot!Hopefully this will help you pack the RIGHT things.
Feel free to add your best packing tips in the comments section if you have experience vacationing in the tropics. What can't you live with out.
The key phrase when packing for Maui is less is more. Seriously, pack as little as possible in to your suitcase, and then eliminate half of what is in your bag.
Maui is one of my favorite vacations destinations in the whole world.  The last thing you want to be doing while you're there is digging through your luggage looking for something.
Make your goal to pack suitcases that are nearly empty. This will give you the chance to bring home whatever you like. We always fill our space with delicious Hawaiian Pineapple, Coconut syrup, Island lotions and potions to smell Islandy on the way home and trinkets for friends as well as new Hawaiian clothing. We're always glad we came with so much room.
Here are the Maui essentials you DO need to pack:
Men: Lightweight shirts, linen is great. If you have it, bring it. Also Hawaiian shirts.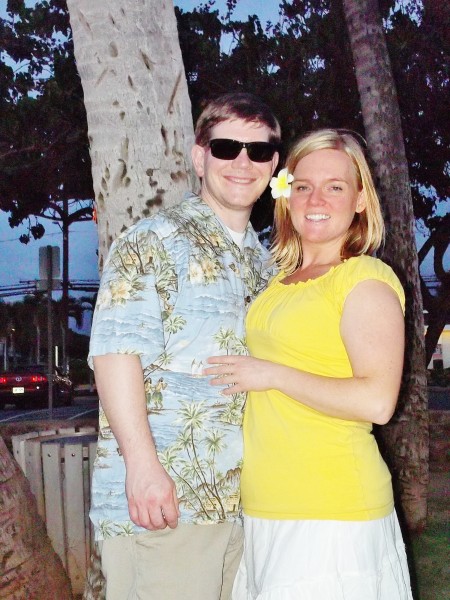 Seriously, everyone wears them, even the newscasters on the local Hawaiian news. If you're not wearing a Hawaiian shirt you'll stick out.
I'd plan on taking several swimsuits.  I'd advise taking at least two board short type suits, and a more snug-fitting suit if you can stand the thought. I'm not saying you have to go right to a Speedo, but there are a lot of options in Men's swimwear if you're looking around. Here's some great low-price options from SwimOutlet.com if you're looking for a place to start. If you're doing Hawaii right, you'll be spending a lot of time in the water snorkeling.  Loose fitting suits tend to fill with water and create a lot of drag moving through the water. You'll thank me if you have at least ONE suit where you can really move through the water without fear that your suit will fall off.
If you don't have much "Hawaiian Friendly" clothing, don't worry about it.  Once you get to the island plan on making a quick stop at any store and pick up a few things. They have K-Mart, Wal-Mart and about a billion beach-wear stores on almost every corner.
Women:
Don't waste your time packing lots and lots of outfits. I certainly NEVER wear pants and rarely even want to put on shorts. It's just too hot and humid! My favorite thing to wear are thin little dresses or skirts with loose fitting tops. If you pack two nice looking outfits, you'll be good to go.
The most important item to make sure you have several of is swimsuits.  I like to have at least three.  One that works well for snorkeling. Your snorkel suit should be tight fitting especially on your chest. You don't want one that lets in a bunch of water.  You'll feel like a human parachute dragging through the water.
My preference is to wear a one-piece suit while snorkeling.  My favorite place to get great swim suits is Lands' End. They have the best variety in style and sizing. Plus their quality is amazing.  I've been swimming laps twice a week for two years in the same suit and it's still in great shape.
You'll want a suit that looks great lounging at the pool and on the beach.  You might also want a two-piece suit that transitions well when going from island adventure to adventure.  Lands' End specializes in these kinds of suits.
I also couldn't live without a great sarong or two on a trip to Hawaii.  They're perfect for covering up your swimsuit walking to and from the beach as well as covering up at the beach when you're worried about getting too much sun.  If you don't have one, just buy on when you get there.  We love the ABC stores there's one in every town almost on every corner.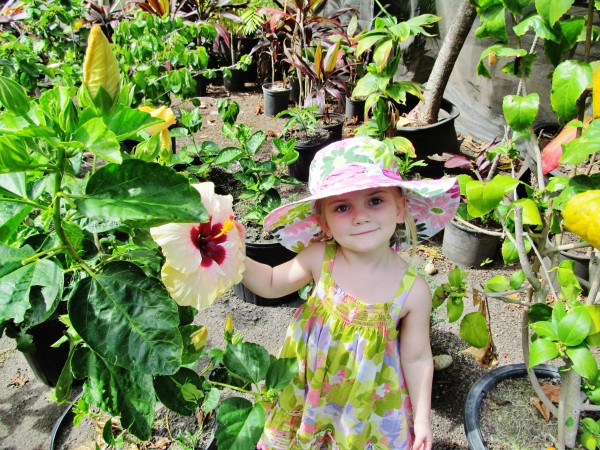 Girls: I like to pack 2-3 dress cute Hawaiian dresses for my girls.  If you can't find them where you're at, don't sweat it.  They'll have a billion cute girly dresses at almost every store in Hawaii.  I wouldn't even bother packing any shorts or pants for them, it'll be to hot and sweaty for pants.
Boys:Unfortunately most boys won't want to wear dresses. Just do your best to bring light weight fabric shorts and the thinnest T-shirts you can find.  Just a very few will be fine.  If you end up needing more clothing you can always pick up something there.
Other essential items are as follows: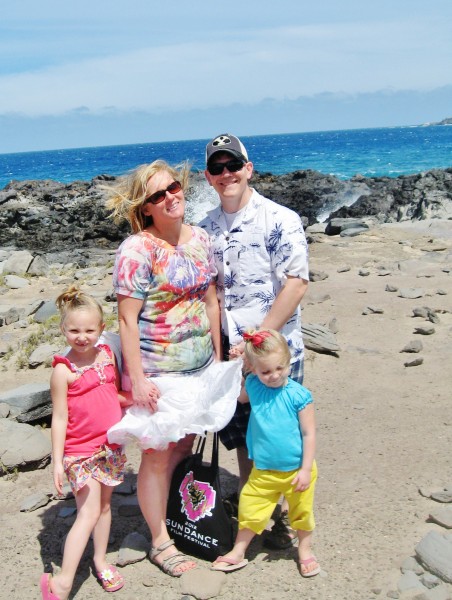 Water-Friendly Shoes: Don't bother bringing any shoes that can't get wet or sandy.  This is the ultimate flip-flop location.  You may also want to bring some kind of water shoes you can wear on lava rock in and out of the water. I also love wearing my Teva's.  Hubby likes his KEENS.
Hats: You won't make it very long in the Hawaiian Sun without a hat.  Bring your favorite hat for every member of your family.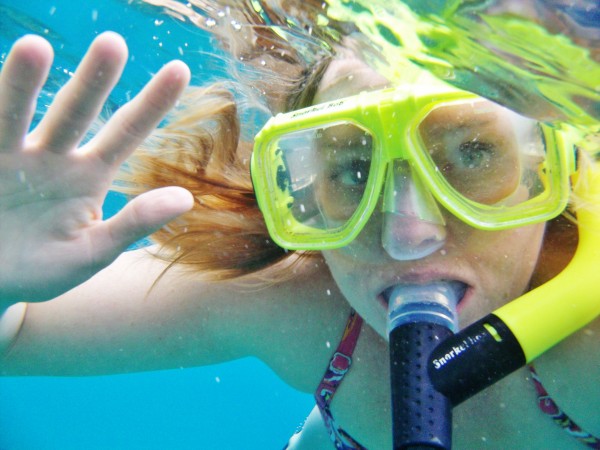 Camera: In addition to your iPhone or Android you might also consider buying a waterproof camera.  We bought the Kodak easyshare sport for our seven-year-old daughter and ended up using it almost the whole time.  You can throw it in your beach bag without a case and take it everywhere you go, including underwater. It's waterproof AND sand proof.  We loved not having to worry about ruining our nice camera and the photos and videos we got were super.
Self tanner: If you're coming from a wintery place, you may want to pick up a can of tan.  I like Sublime Bronze from L'OREAL for my face and almost everything above the waist.   It has a very fine micro mist and wide angle applicator.  I always get perfect results.
Below the waste I prefer to use a cream.  The mist can get drippy looking on the legs for whatever reason.  My favorite self-tan cream is Jergens Natural glow.  I'm of Scandinavian heritage and buy the fair-to medium tones version.  After three applications of the lotion, I look like I've been living the island life for years.
Trip journal: If you're not bringing a laptop or tablet with a keyboard, be sure to pick up a little journal you can write down your day's adventures in.  It's a shame to pay for an entire vacation and not be able to recount what happened by the time the day is over.
We always take turns passing around the trip journal at meal time letting each member of the party record highlights about what happened during the day.
Hope you've found this little list helpful in planning your trip to Maui.  If you have any specific questions I'm always ready to talk Island. Contact me here!